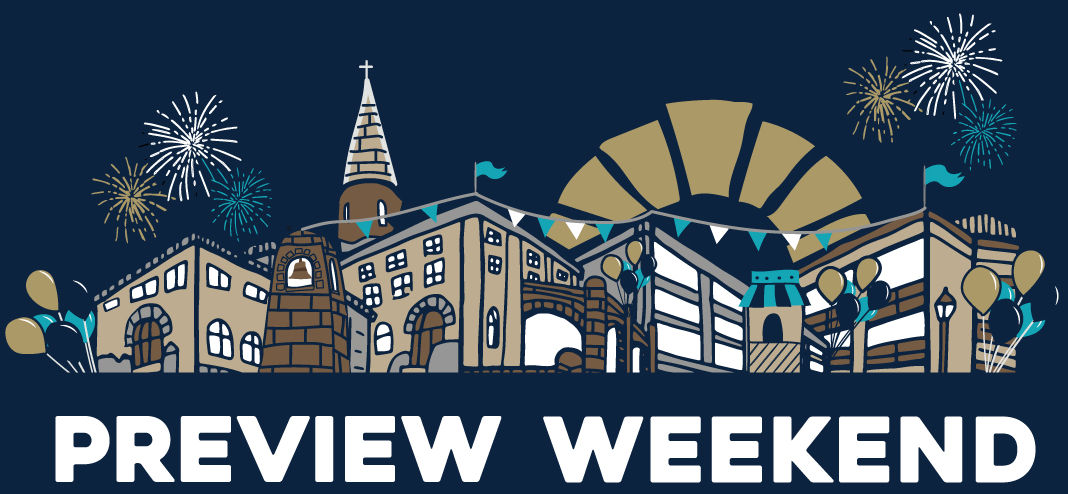 Make plans to attend Preview Weekend!
An exclusive event for accepted students on Friday-Saturday, April 22-23, 2022.
Join us on campus this April for a special event for students who have been accepted to Montreat College for the Fall 2022 semester. The registration fee for Preview Weekend is $50. This fee covers all meals, accommodations, and activities during the event!
All students who attend Preview Weekend will stay at the Ridgecrest Conference Center. Ridgecrest is home to one of our residence halls and is about a 10-minute drive from main campus. During the weekend, Montreat College will handle transportation to and from Ridgecrest.
Highlights
At Preview Weekend you will have the opportunity to​:
Get to know your future classmates
Get your Montreat College student ID*
Get your Fall 2022 schedule*
Meet your future Resident Assistants
Hike in the beautiful Montreat Cove
Enjoy some meals at the Montreat College Dining Hall
*These benefits are for deposited students only. Deposit today!
Schedule Sneak Peak
Friday, April 22
9:00 a.m. – Check in
10:00 a.m. – Welcome Session

11:00 a.m. – Attend a Class // Parent Session continued

12:00 p.m. – New Student Access Activities
1:00 p.m. – Lunch
2:15 p.m. – Goose Chase in Downtown Black Mountain
5:30 p.m. – Dinner
6:00 p.m. – Rock Ensemble Concert
7:00 p.m. – Montreat Spectacular!
10:30 p.m. – Drive to Ridgecrest
11:00 p.m. – Lights out
Saturday, April 23
8:30 a.m. – Drive to Main Campus
8:45 a.m. – Breakfast
9:45 a.m. – Closing Ceremony
10:30 a.m. – Check Out
Parents
We invite you to a special Parents Only session entitled, "Prepare to Launch." You don't want to miss this session on Friday morning at 10:00 a.m. You'll also have the opportunity to sign up for appointments with some of our Student Financial Services Counselors and connect with other parents. Parent activities will end by 1 p.m. Please note that lunch is not provided for parents.
Registration for this event closes on Friday, April 15th.
​Parents, do you need accommodations? We have partnered with The Hampton Inn in Black Mountain. When booking your room, use code 0003227720 to receive a 20% discount!
Questions? Contact the Admissions Office at 828.669.8012.