Dr. Mark Lassiter
Professor of Biology and Environmental Science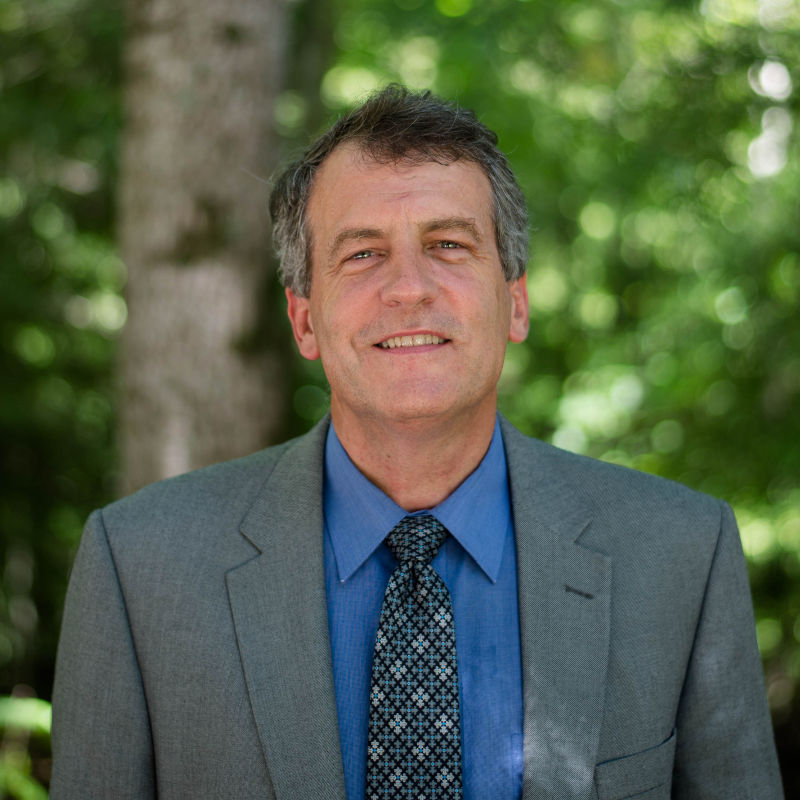 Dr. Mark Lassiter earned his B.S. and M.S. in Biology at the College of William and Mary. He received his Ph.D. from North Carolina State University in insect physiology (biochemistry and toxicology). Dr. Lassiter taught organic chemistry and biology as faculty in the College of Agriculture and Life Sciences at North Carolina State University and came to Montreat College in 1992. Dr. Lassiter is interested in aiding each student's Christian growth and is committed to presenting a strong academic challenge to professional development and career vocation through the Biology program. He has a passion for student distinction supported in self-discovery and accomplishment through student research in areas of the student's interest. While his research is in Biochemistry and Mosquito Physiology, student research focuses on atmospheric and environmental chemistry, physiological and enzyme stress indicators, microbial detection, medical applications, development of biotechnical methods, analytical instrumentation applications, and the development of assays and analytical techniques.
He was awarded the David Park's Distinguished Professor Award twice and the Who's Who Among America's College Teachers. Interested in collaborative institutional advancement, Dr. Lassiter founded the Science Group in the Appalachian College Association [ACA] to foster collaboration among scientists in 37 colleges and universities, and founded the Christian Environmental Center at Montreat College to launch the web presence of emerging Christian Environmental Organizations. He serves on the Academic Advisory Council of the Au Sable Institute, on the Executive Committee of the Division of Chemical Health and Safety, and a founding member of the Safety Committee, Division of Chemical Education, both in the American Chemical Society. He is involved in the ACA, the Ecological Research as Educational Network, Appalachian Regional Microscopy Society and Fellow of the Academy of Evangelical Scientists and Ethicists.
At Montreat, Mark married his wife and best friend, Jennifer. They enjoy hiking, birding, biking, and photographing God's creation in the mountains or on the coast. They have five grown children.