Our 2020 Commencement is going virtual!
Note: The deadline to register for the October commencement has passed and registration is closed.
Montreat College will honor the Class of 2020 (December 2019, May and August 2020) with a virtual graduation ceremony at 2:00 p.m. on Saturday, October 3rd. A link to the ceremony will be posted on this page before the ceremony is scheduled to begin. Share it with your family and friends!
Each graduate's name will appear on screen as it is read. Appropriate honors will also appear with the name.
A copy of the commencement program will be mailed to each graduate.
Preparing to Graduate (2020-21)
Here are the steps you need to take to complete your degree.
Graduation Application
You must apply to graduate! Click here to access our online graduation application.
If you plan to complete your degree requirements during the…
Fall semester, apply by October 1.
Spring semester, apply by March 31.
Summer term, apply by June 30.*
*A petition is required. (See "Petition to Walk in May Commencement" in the college catalog for details.)
Your Final Semester 
Before registering for your final semester at Montreat College, check with your advisor to be certain you have scheduled all remaining course requirements.
General Graduation Requirements
You will need to have:
Completed all general education and major requirements
120 total hours (minimum)
33 hours at the 300 level or above
18 hours completed at Montreat in your major (if you transferred to Montreat)
All competencies completed
Documentation of any exceptions granted
See "Academic Requirements for Graduation" in the catalog for additional information.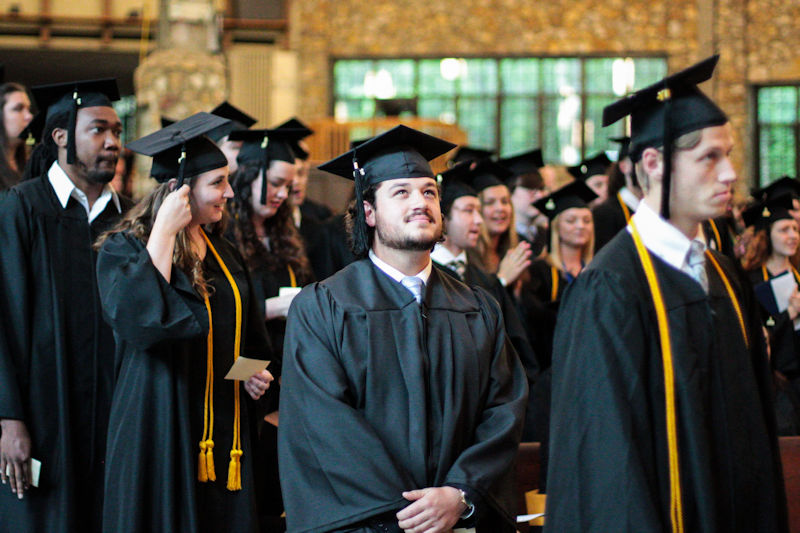 Commencement 2021
Montreat College's 2021 graduation ceremony is held Saturday, May 15 at 2:00 p.m. in lower Anderson Auditorium in Montreat, NC. All graduates participating in the commencement ceremony must wear the appropriate gown, cap and tassel for their degree. Students should not wear jeans or tennis shoes to this ceremony. To order your graduation regalia, contact Herff Jones no later than March 1, or the College Bookstore at 828.669.8012, x3602.
Questions?
If you have questions about graduation requirements or commencement, please contact the Office of the Registrar at registrar@montreat.edu or 828.419.2333.