About MYLES
Our Mission
To expand high school students' interest in science and science-related careers through living, studying, and hiking in the natural world.
Since 2005, we have provided a field-based environmental training and research program to high school students. With our partners, we offer six-day, expeditionary science trips. Students hike and backpack to a variety of ecosystems and collect important scientific data in the most visited national park and a UNESCO World Heritage Site. Students work with multiple, dynamic professional scientists conducting and presenting field-based research.
Summer 2019 Information:
Trip Dates for Summer 2019:
Week 1: June 16 – 21
Week 2: June 23 – 28
Week 3: July 7 – 12
Week 4: July 14 – 19
Week 5: July 21 – 26
Partners
Our partners are crucial to our efforts. MYLES of Science received original grant funding from the Burroughs Wellcome Fund, but now is supported by the National Park Service Connect Trails to Parks Program, the Appalachian Trail Conservancy and the Outdoor Education Department at Montreat College.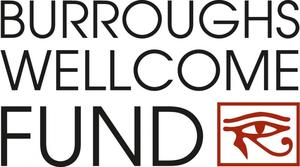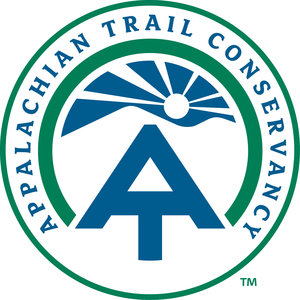 MYLES of Science attributes its name to a past partnership with Millennial Youth-Led Expeditions.
Information for Parents
Cost
$100 for 2019
Once your application has been accepted, a $100 non-refundable deposit is due to accept and secure your spot. This should cover the full cost of the program this summer, due to the generous grant from Connect Parks to Trails, NPS.
Scholarships
Scholarships are available for families with financial need. If interested in a scholarship, please e-mail myles@montreat.edu for more information.
Program Includes
Food, backpacking equipment, transportation, and everything else one would need to live comfortably while in the program. We also provide excellent staff leadership and science equipment. Your child will just need to bring their own outdoor clothes, rain gear and a good pair of hiking boots.
Directions
Montreat College/ Black Mountain Campus
191 Vance Avenue
PO Box 1267
Black Mountain, NC 28711
From I-40:
Take exit 64 (Black Mountain)
Go north on Broadway (NC-9)
Take a Left onto Terry Estate Drive
Take another left onto Vance Avenue
Once on campus follow MYLES of Science Signs with Arrows
Payment
If you would like to pay by check, mail checks (payable to: Montreat College) to:
MYLES of Science
PO Box 1267
Montreat, NC 28757
FAQs
Will we be hiking? Yes! We will have 2.5 days of day hikes and 2.5 days of more remote backpacking hikes.
How many miles will we hike? Maximum 6 miles in a day.
What time do we show up? The program begins at 2 P.M. on Sunday and students can be picked up at 5 P.M. on Friday. When you arrive on Sunday there will be a parent meeting that will last approximately an hour. On Friday, there will be a student presentation that will last approximately an hour.
What all do you provide? We provide curriculum & instruction, transportation, food, tents, sleeping bags, backpacks, cooking gear, science equipment, etc. Basically, the only thing we don't provide is clothing and boots. Rain gear and warm, non-cotton clothes are essential.
What not to bring? Guns, knives, pepper spray, and any other weapons.
We also ask that students leave their cell phones for the following reasons:
We do not want them to get damaged.
We want students to stay connected with their peers and with the science.
There is hardly any cell reception where we are going.
We are bringing expensive waterproof digital cameras to document the expedition and high tech GPS units so that staff can call out in an emergency.
Equipment List
The items on this list are essential for a student's wellbeing and are mandatory unless otherwise noted.  Since we want all students to be safe and warm, instructors will personally check each student's clothing system before departure on the adventure.
There is no need to buy new clothing.  Great layers can often be found in thrift stores, discount stores, or borrowed from others.  Layers should fit comfortably over each other so that they can be worn at the same time.  Please call with any questions regarding clothing and equipment selection.
Just, please remember that there should be * no COTTON, in the layering system. Cotton loses all insulating value when wet (most hoodies are cotton).  Fleece, wool, and other synthetic fabrics (polyester, Under ArmorTM, Nike Dri-FITTM, or other moisture wicking fabrics) are the best for wicking moisture.  Most athletic wear and woman's leggings are made of the type of material needed for the trip.
All camping equipment will be provided, including backpacks, tents, sleeping gear, food, cooking and eating equipment.  Please do not bring knives.
Lower Body
3 pairs of hiking socks (mid to heavy weight synthetic/wool – must fit comfortably inside your boots/shoes)
2 pairs of underwear (synthetic, not cotton)
1 pair of long underwear (synthetic/polyester lightweight – leggings will work well)
1 pair of warm pants (fleece/ midweight synthetic/wool/polyester)
1 pair of lightweight pants (quick drying – no jeans)
1 pair of shorts (lightweight-quick drying)
1 pair of rain pants (waterproof breathable – GortexTM or similar – these are important and should comfortably fit over other base layers.)
1 pair sturdy hiking boot/trail running shoes (waterproof, if possible)
1 pair camp shoes (durable and comfortable – old tennis shoes work great, TevasTM, KeensTM, or ChacosTM are OK – no CROCSTM please)
Upper Body
2 short sleeved T-shirts (synthetic or no more than 50% cotton)
1 long sleeved T-shirt or zip-T (synthetic/wool blend/fleece lightweight)
For girls: 1 or 2 sports bras (synthetic)
1 sweater or jacket (lightweight fleece/wool)
1 warm jacket (lightweight but warm – down or synthetic puffy or a heavier fleece)
1 rain jacket waterproof breathable (GortexTM or similar that should comfortably fit over your other base and insulating layers – No rain slickers. This layer should be extremely packable. This jacket is VERY important… call if this is a problem to find).
1 warm hat, toboggan, beanie (fleece/wool and that covers ears)
1 sun hat/baseball cap/visor (nylon/similar)
1 pair warm gloves (OPTIONAL)
Personal Supplies
Sunblock (at least SPF30)
Prescription medications
Lip balm
Toiletries (toothbrush, toothpaste, etc.-no shampoo, deodorant, or soaps needed)
Travel size hand sanitizer
1 small package unscented wet wipes
Insect repellent
Prescription glasses (for those wearing contact lenses on the trip in the event contacts or solution is lost or damaged)
2 Bandanas (may be cotton)
100% UVA/UVB Sunglasses (OPTIONAL but RECOMMENDED)
Headlamp (this item can be provided if necessary)
Trekking poles (OPTIONAL)
Camera: no camera phones please (OPTIONAL)
Forms
Please download these required forms. They are due May 15th.
Please mail the complete forms to MYLES of Science, Montreat College, P.O. BOX 1267, Montreat, NC 28757.