Master's in Environmental Education

Adult & Graduate Studies
Enhance your career in environmental education.
In our Master of Science in Environmental Education program, you can:
Become a well-rounded environmental researcher and educator.
Participate in hands-on research and field studies.
Learn the historical development of the environmental movement and the environmental education field.
Discuss environmental systems operating on a local, regional, and global scale and the human impact on those systems.
Gain a theoretical understanding and practical knowledge of strategies, teaching methods, and curricula used in environmental education.
Get your master's in a Christ-centered learning environment.
For over 20 years, the Montreat College School of Adult and Graduate Studies has been equipping adult students with the skills and tools they need to take the next step in their careers. And thanks to our convenient scheduling options, getting your associate, bachelor's, or master's degree from Montreat College has never been easier.
Our Master of Science in Environmental Education program is offered on the college's Montreat campus, in the heart of the breathtaking Blue Ridge Mountains. Complete the form on this page for more information!
Admissions Requirements
Applicants must submit the following for admissions consideration:
Montreat College Application for Admission
Official, final transcripts of all college courses taken (All final transcripts must include graduation information)
Talk with your admissions counselor for details on applying to your specific program.
Submit any supplemental learning documents for your program to the Montreat College Office of Enrollment.
Cover letter (letter of interest)
Resume, including both academic and employment history
Two letters of recommendation
Personal essay answering the following questions:

What is your motivation for pursuing the Masters of Science in Environmental Education at Montreat College?
How will this degree assist you in meeting your career goals?
What areas of environmental education are you interested in?
Why are you choosing Montreat College, as a Christ-centered, student-focused, and service-driven institution?
Sample Courses
EV 515 Earth Systems
This course reviews the structure and function of a variety of environmental systems operating in the atmosphere, hydrosphere, geosphere, cryosphere and biosphere. Physical, chemical, and biological processes will be considered with respect to local, regional, and global levels of scale. Course topics include energy flow, biogeochemical cycles, biomes and biogeographic regions, ecological and physical zonation, the oceanatmosphere interface, and the notion of change in earth's spheres and zones.
EV 530 Environmental History and Philosophy
This course investigates the major philosophical, ethical, and theological strands of thought that have influenced environmental thinking. The course will use the history of the environmental movement as a framework for understanding the development of environmental attitudes, perceptions, and behaviors. Students will develop and revise their own philosophy of environmental education through interaction with the readings and discussion.
EV 535 Environmental Communications
Introduces communication theories as they intersect with environmental education and issues and uses critical methods to analyze these issues. The course will increase awareness of the strategies and arguments used by groups, institutions, the media, and key individuals in communicating environmental information and issues. It will also examine theories of communication in terms of public participation in environmental decision-making. Finally, the course will look at strategies that environmental interpreters have used in translating environmental information into communication formats that make it easier and more compelling for the public to understand the information.
Dr. R. Bradley Daniel
Professor of Biology,
Environmental Studies,
and Outdoor Education
Learn More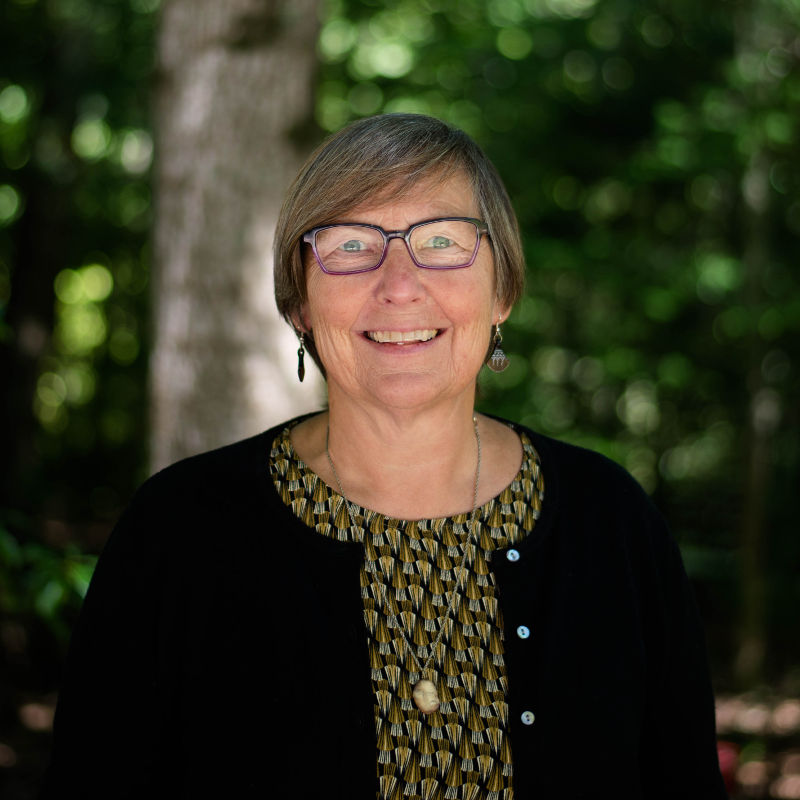 Dr. Dorothea Shuman
Professor of Outdoor and
Environmental Education
Learn More