Brandon Schneeberger
Assistant Professor of English
Studies in History, Language, and Literature
Faculty of Christianity, Culture, and Human Expression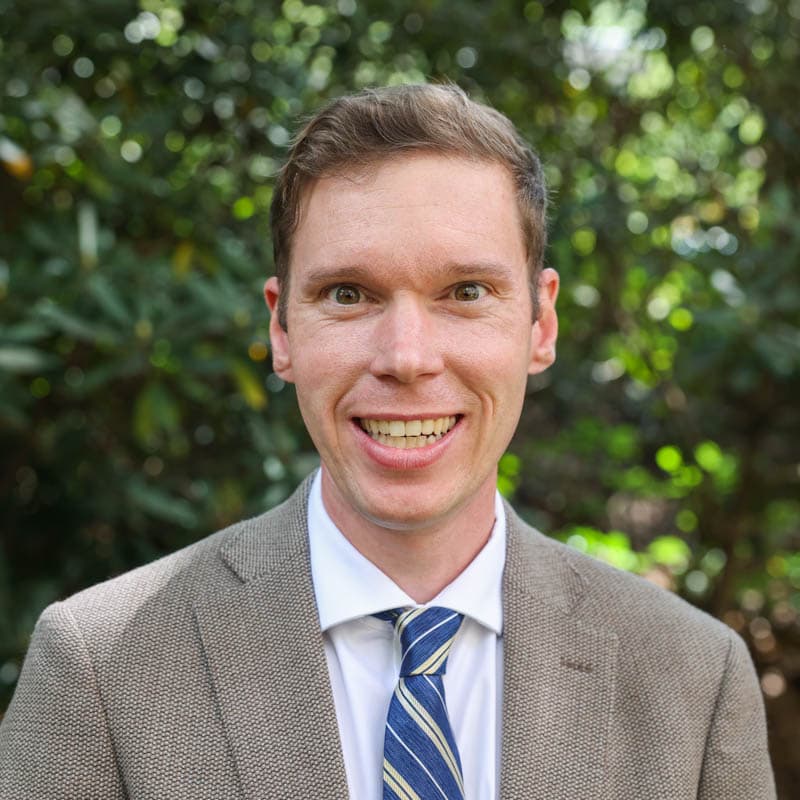 Brandon Schneeberger joined the Montreat College faculty in 2022 as an assistant professor of English. His teaching and research interests include religion, philosophy, etymology, and dialogue and how the great literary works of the Western tradition illuminate our understanding of these concepts. He has published on a variety of British authors including William Shakespeare, Ben Jonson, Samuel Johnson, Jane Austen, Coventry Patmore, Kenneth Grahame, G. K. Chesterton, and C. S. Lewis.
He serves as Managing Editor for The Ben Jonson Journal and is the author of the Ben Jonson page for Oxford Bibliographies in British and Irish Literature.
He lives with his wife Dulce in Asheville.