President's Advisory Council
The President's Advisory Council is a group of business, ministry, and civic leaders who come alongside Montreat College in an advisory role as we seek to be a leader in Christ-centered higher education regionally, nationally, and internationally.
2018 President's Advisory Council Members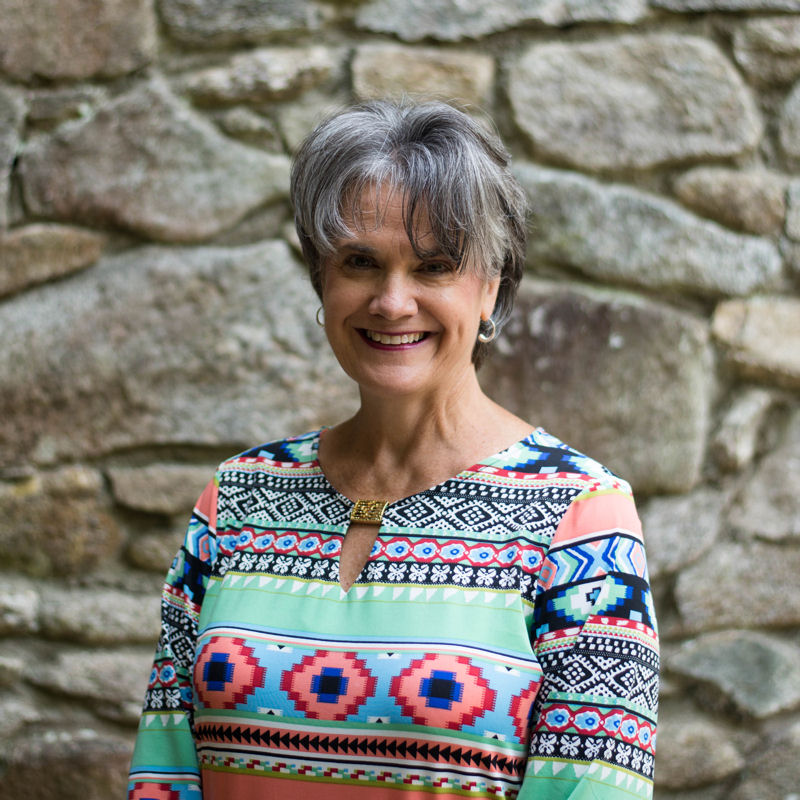 Ms. Fran Aceto '75
Ms. Fran Aceto '75 is a legal assistant for the Aceto Law Office, her husband Steve's law firm. She has worked in Montreat College's Admissions Office and Alumni Office, and she has served on the college's Board of Trustees and the Alumni Leadership Council. Ms. Aceto and her husband live in Montreat. She has served on the July 4th Montreat Parade Committee for more than 20 years and served on the board of the Buncombe County Schools Foundation. In her spare time, she enjoys hiking, cooking, and traveling.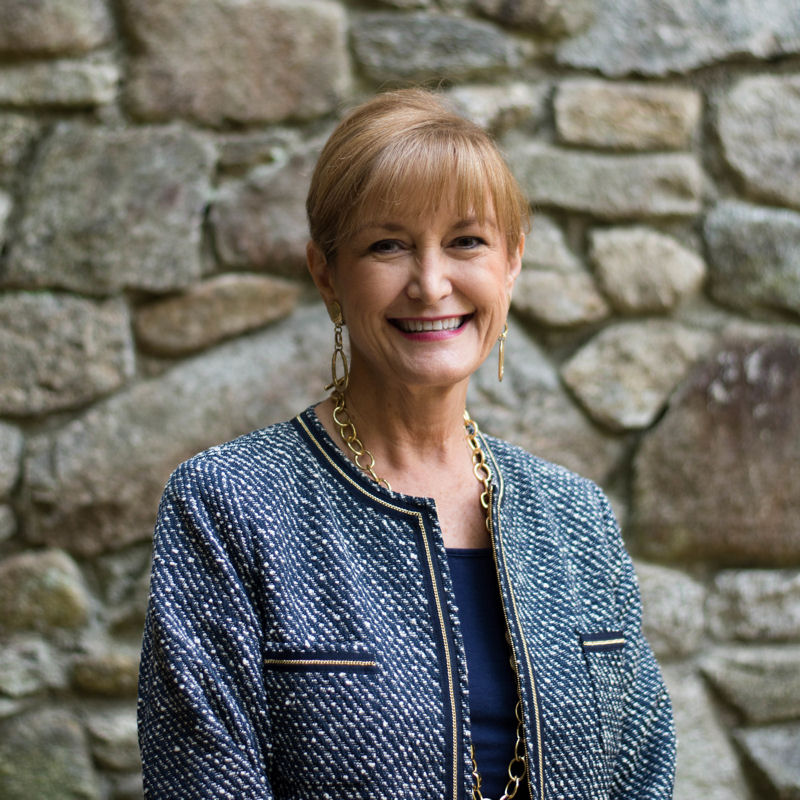 Ms. Ann Ashley
Ms. Ann Ashley serves as vice president of talent and organizational development for The Biltmore Company. For over 30 years, she has watched Biltmore Estate grow from a small, family-owned business to a major attraction with over 2,300 employees and over 1.5 million visitors annually. She enjoys entertaining and outdoor activities with her husband, Matt, and her family in the beautiful mountains of Western North Carolina.
Mr. David Barker '82
Mr. David Barker '82 is a health care entrepreneur, writer, inventor, and world systems analyst. He is presently founder and CEO of ALP Life Sciences, a nutritional medicine company created to advance the Nanoveson research project as a potential therapy for treating fatty liver diseases. Mr. Barker also has a passion for financial market analysis and is the founder of Market Cycle Dynamics, LLC, publisher of The International Market Cycle Dynamics Letter. He and his wife, Berdjette, live in Black Mountain, N.C. His hobbies include reading, writing, running, and discussing big ideas with family and friends.
Mr. Joel Barker '81
Mr. Joel Barker '81 is the former president and CEO of Asheville Jet Inc., which served airlines, the Department of Defense, and corporate and private aviation. Prior to Asheville Jet, he served as a missionary helicopter pilot and mechanic with Switzerland based Helimission and helped to establish and operate missionary helicopter bases in Kenya, Cameroon, and Ethiopia. Mr. Barker and his wife, Beth, are from Montreat, N.C
Ms. Ami Bobilya '99
Ms. Ami Bobilya '99 serves as sales director for Quest Diagnostics in Black Mountain, N.C. She graduated from Montreat College in 1999 with a bachelor's degree in human services and a minor in business. Her professional background is in sales and management, and she has served as a member of the Montreat College Alumni Leadership Council. Ms. Bobilya's husband, Dana is a local businessman and 1999 alumnus of Montreat College. They currently live in Black Mountain, N.C.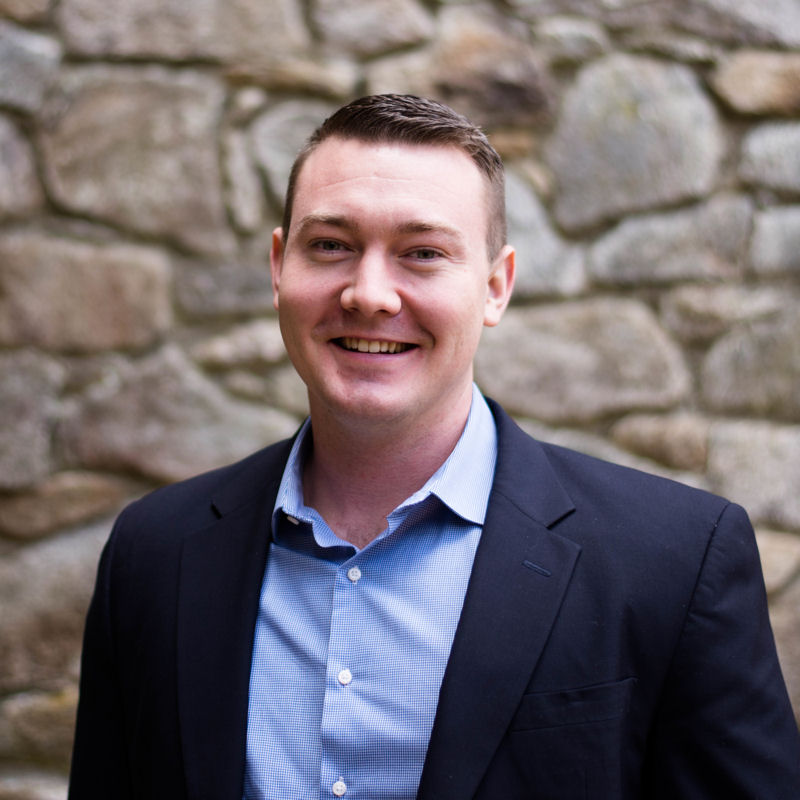 Mr. Joshua Boos
Mr. Joshua Boos is an entrepreneur based in Dallas, Texas. He is the founding partner of Steel Stone Holdings, an e-commerce and logistics company. Joshua earned his bachelor's in business administration from Sterling College, where he was awarded the Young Alumni Award in 2015. He is involved in student ministries at his home church in Plano, Texas.
Mr. George Briggs
Mr. George Briggs is the founding executive director of The North Carolina Arboretum of the University of North Carolina system and former faculty and administrator at Virginia Tech and the University of Nebraska. A Fellow in the American Society of Landscape Architects, he has led place-based economic development strategies in Western North Carolina in natural product research and development, climate-related business, and green industry. Mr. Briggs' wife, Sara, is a retired art teacher at Asheville Christian Academy. They were members of the Montreat College Board of Visitors while their son, Hunt '98, was a Montreat College student.
Mr. Matthew Burril
Mr. Matthew Burril is the president and founder of Brick Street Equity Management and has over three decades of experience in managing assets for others. He enjoys flying antique airplanes, playing golf and playing music. He also enjoys spending time with his family and volunteering with nonprofits such as Young Life, a Christian organization that mentors middle and high school students.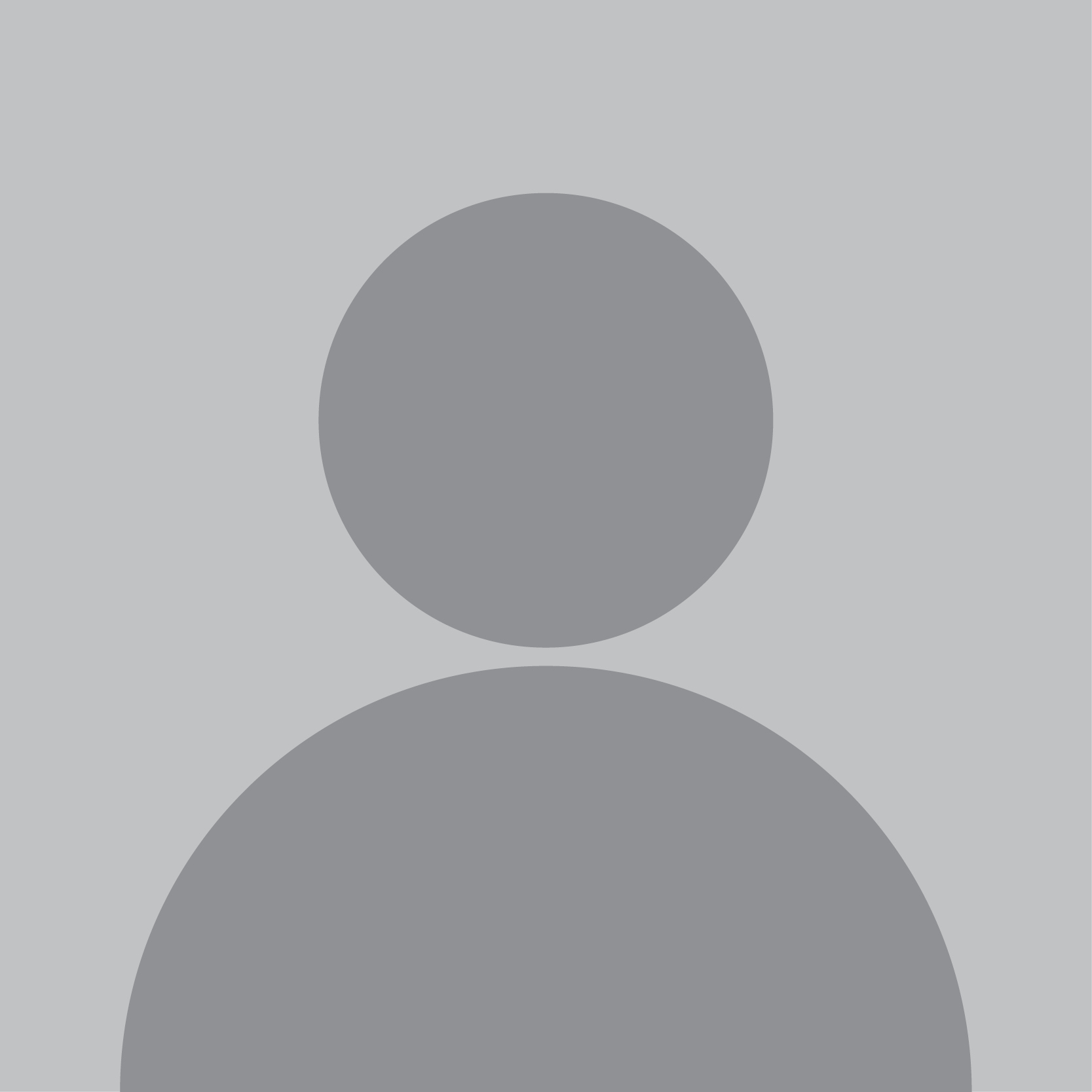 Mr. Joseph Caldwell
Mr. Joseph Caldwell is founder and CEO of Consolidated Assurance, a life insurance agency dedicated to serving the brave men and women who make up our nation's first responders. He has over 15 years of finance and sales experience and is passionate about igniting advancement and helping others break through self-imposed limitations to be a part of something greater than themselves. Mr. Caldwell and his wife, Kim, live in Greenville, S.C. They are also avid travelers and sports enthusiasts.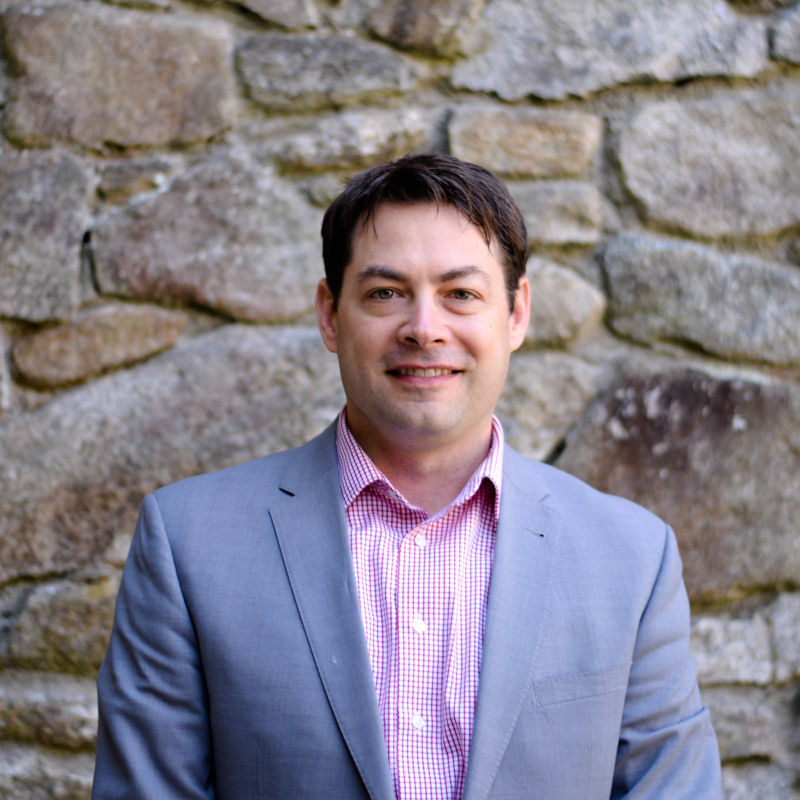 Mr. Mike Collie
Mr. Mike Collie established Collie Financial Planning, Inc., located in Asheville, N.C., in 2005. He is passionate about combining competent and diligent financial planning with purposeful life planning, giving families a path to achieving financial freedom. Mr. Collie and his wife, Randi, live in Montreat, N.C. He volunteers in various roles at Asheville Christian Academy, attends Christ Community Church (EPC) in Montreat, and is involved in coaching his sons' sports teams.
Mr. Clif Davis
Mr. Clif Davis serves as Director of the Alumni Leaders' Advocacy Network for the Higher Education Partnership in Montgomery, Ala. In this role he works with alumni offices of Alabama public universities to advocate the value of Alabama higher education. In 2015, Mr. Davis retired from alumni affairs at the University of Alabama, having served nearly 30 years in various management capacity's including directing the UA alumni database, alumni scholarships, and legislative advocacy. He and his wife, Mary Ford (Dennis), divide their time between Tuscaloosa, Ala. and their home on North Carolina Terrace, now enjoying the family's 5th generation at Montreat.
Ms. Melissa Duarte '91
Ms. Melissa Duarte '91 is an entrepreneur and co-owner of The Red Radish catering company. After beginning a professional career in banking, she embarked on an entrepreneurial adventure with her husband, Marcus '91. The Red Radish is now a thriving business in the heart of Black Mountain, N.C., operating throughout Western North Carolina and surrounding areas. Ms. Duarte and her husband live in Black Mountain, N.C.
Ms. Le Erwin
Ms. Le Erwin is the president of Morris Investment and is the retired owner of a boutique in Morganton, N.C. She received her bachelor's degree in English from Salem College and worked at Montreat College from 1974 to 1976. She and her husband, Clark, attend Faith Presbyterian Church of Morganton. When they are not busy in their community, they enjoy their grandchildren and exploring the mountains.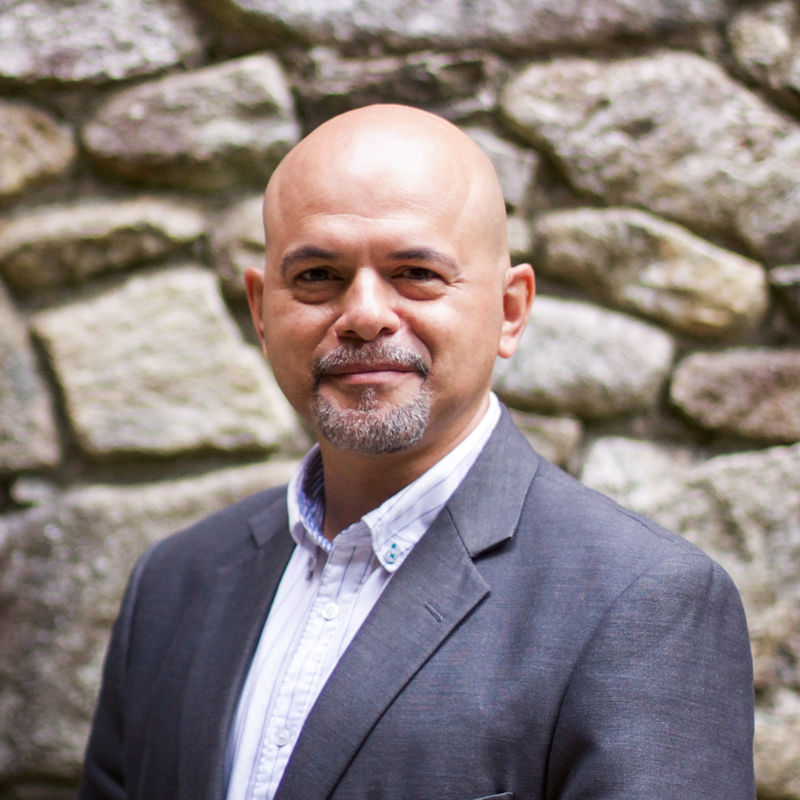 Mr. Javier J. Garcia
Mr. Javier Garcia is a Global Manager for Eaton Corporation and a 2013 alumnus of Montreat's MBA program. He serves as the United Way Chairperson at Eaton, as founding officer of Prospanica North Carolina, and in his church's community food program where he and his wife help to provide free breakfast on Saturdays through the Welcome Table Initiative. He enjoys spending his summers working with Habitat for Humanity where he has had the privilege of participating in building multiple homes for families in the area. He has been married for 27 years to Maria, and together they have a 24-year-old daughter named Pamela.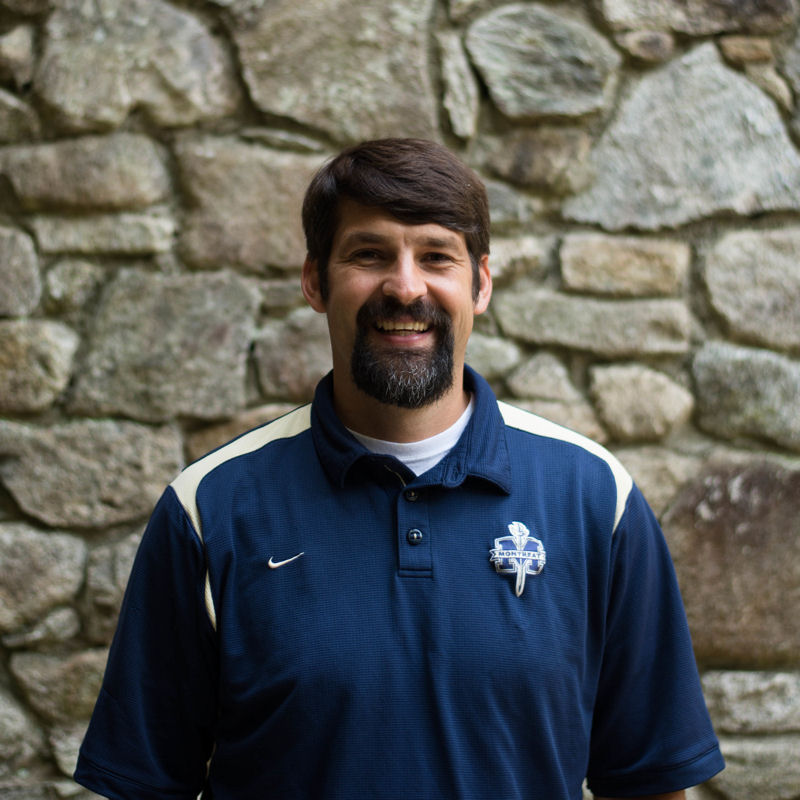 Mr. Jesse Gardner '02
Mr. Jesse Gardner '02 is a senior project engineer with Civil Design Concepts. After completing his bachelor's in mathematics from Montreat College, he earned his master's in engineering at North Carolina State University. He is skilled in road design, utility infrastructure design, grading, storm water management, flood modeling/permitting, and water and sewer pumping stations. Mr. Gardner and his wife, Jessica, live in Black Mountain, N.C.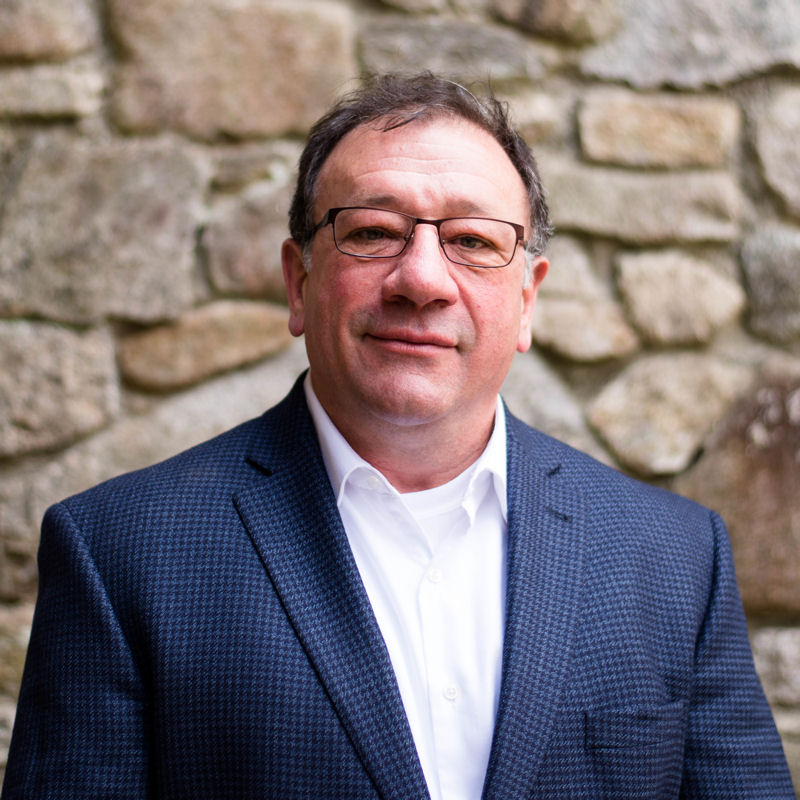 Dr. Bill George
Dr. Bill George has served as head of school at Asheville Christian Academy since 1992. A native of Ohio, Dr. George received his bachelor's in classical and medieval studies from Cleveland State University, his master's in educational leadership from Ohio State University, and his Ph.D. in education from the Graduate Theological Foundation. Dr. George and his wife, Lynn, live in Asheville, N.C. They have six children. When he isn't busy working as an educator, he likes to hike, backpack, garden, research, and spend quality time with his family.
Dr. Joseph Gettys
Dr. Joseph Gettys retired in 2012 after working at Mission Hospital and Radiology Associates from 2003 to 2012 and in private radiology practice in Little Rock, Ark., from 1978 to 2003. Dr. Gettys and his wife, Laura, have lived in Montreat, N.C., full-time since 2003. His hobbies include home hospitality, exercise, dogs, spending time with family and friends, travelling, and enjoying the Asheville area.
Ms. Jennifer Guthrie
Ms. Jennifer Guthrie '85 is owner and CEO of In-Flight Crew Connections, a global leader in providing aviation industry staffing solutions for owners and operators of business class jets. In 2013 and 2014, In-Flight Crew Connections made the Inc. 500 list, and in 2015 and 2016 the Inc. 5000 of the nation's fastest-growing privately-held companies. When she is not working or enjoying time with her family, she also enjoys mission trips with Care for Aids, a nonprofit dedicated to supporting men and women with HIV/AIDS in Africa.
Mr. Larry Harris
Mr. Larry Harris is a CPA and CFP at Parsec Financial in Asheville, N.C. Heserves as an aldermen for the Town of Black Mountain and on several nonprofit boards in Buncombe County, including The North Carolina Arboretum, CarePartners Health Services, Inc. (Board Chair), and Deerfield Episcopal Retirement Community (Treasurer). Mr. Harris is a native of Black Mountain, N.C., where he still lives with his wife, Susan. In his spare time, he enjoys golf, walking, and reading.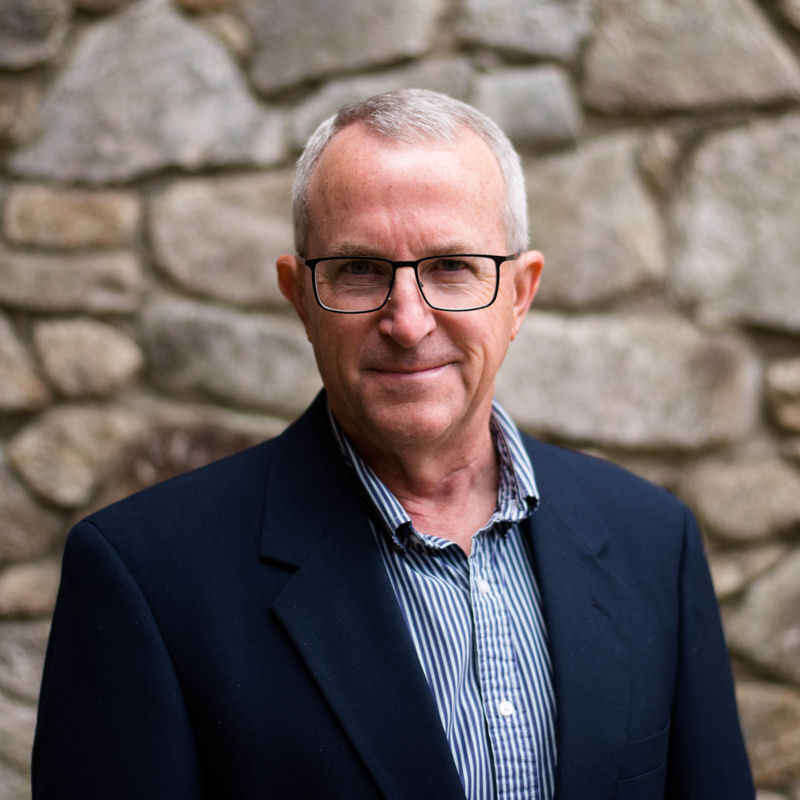 Mr. Ned Kiser
Mr. Ned Kiser is principal of Ned J. Kiser Consulting, Inc., through which he is coordinating Montreat College's facilities master planning process. He previously served as vice president for advancement at Huntington University in Indiana, where he led the University's first major capital campaign—achieving commitments of more than $50 million. Mr. Kiser worked for 21 years in the electronics industry as an engineer and in various management roles. He and his wife, Robin, live in Lake Lure, N.C.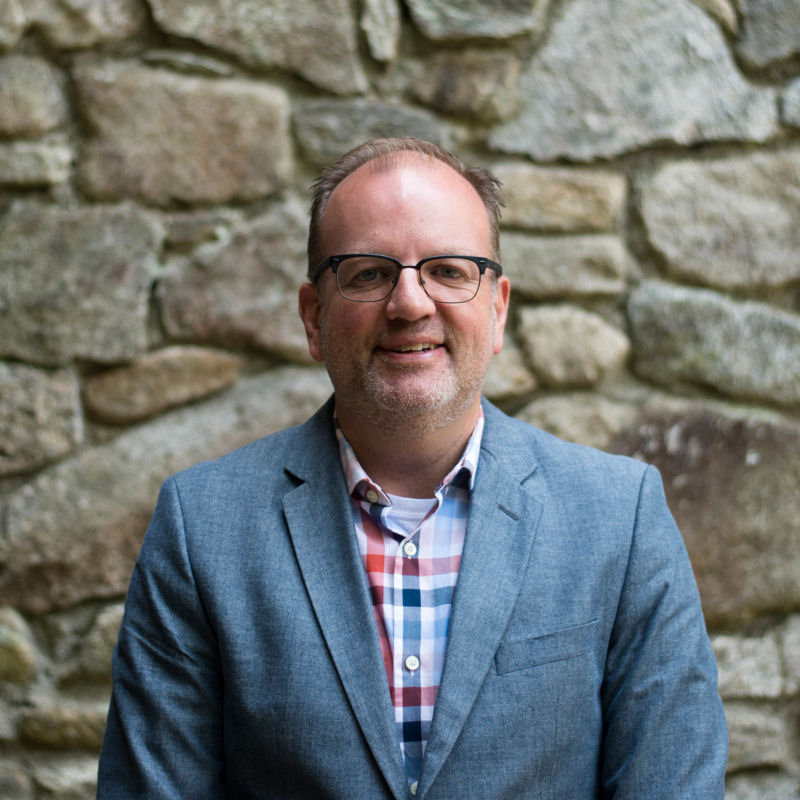 Rev. Jerry Lewis
Rev. Jerry Lewis is lead pastor at Grace Community Church in Marion, N.C. He has a passion for seeing people come to know Christ and helping them grow in His ways. Rev. Lewis earned his bachelor's in Spanish from Wofford College, his master's in student counseling and personnel services from the University of South Carolina, Columbia, and his Master of Divinity and Doctor of Ministry from the Southeastern Baptist Theological Seminary. He and his wife, Wendy, live in Old Fort, N.C.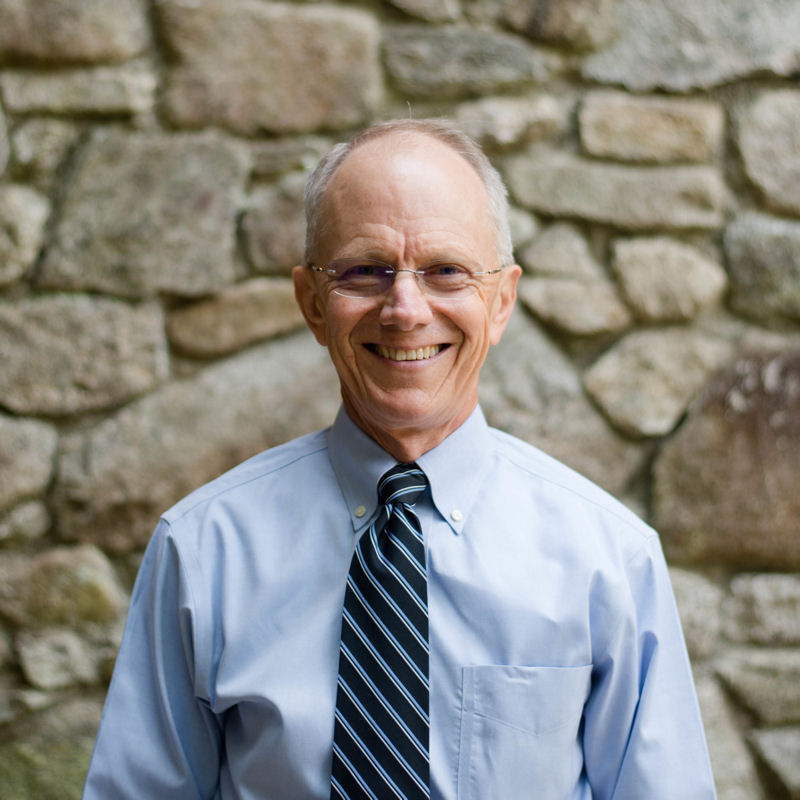 Mr. Roger Oxendale
Mr. Roger Oxendale is the president and CEO of the Covenant Ministries of Benevolence in Chicago, Ill. He has also served as the founding president of Nemours Children's Hospital, senior vice president for Nemours Foundation, CEO of Children's Hospital of Pittsburgh of UPMC, president of the Children's Hospital of Pittsburgh Foundation, and senior consultant for strategic partnerships at MAHEC. Mr. Oxendale has served on the boards of the Pittsburgh Project, the Coalition for Christian Outreach, and both the Pittsburgh and the Orlando Councils of the Boy Scouts of America. He and his wife, Diane, reside in Nebo, N.C.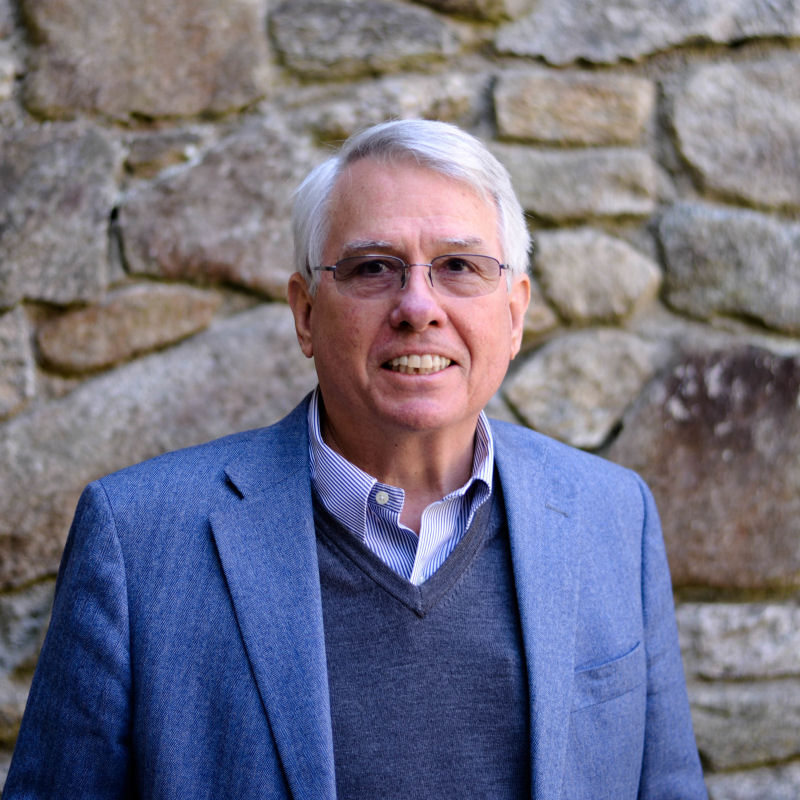 Mr. Bill Scheu
Mr. Bill Scheu is a commercial real estate lawyer at Rogers Towers, P. A. in Jacksonville, Fla. He has served on many governmental boards and task forces and also on many non-profit boards. Mr. Scheu was the chair of the Board of Trustees of Columbia Theological Seminary (2007 to 14) and was elected interim president in 2014. He and his wife, Peggy, moved to Montreat in January 2018 after being Montreat cottagers for many years. They have previously served on the Board of Visitors at Montreat College.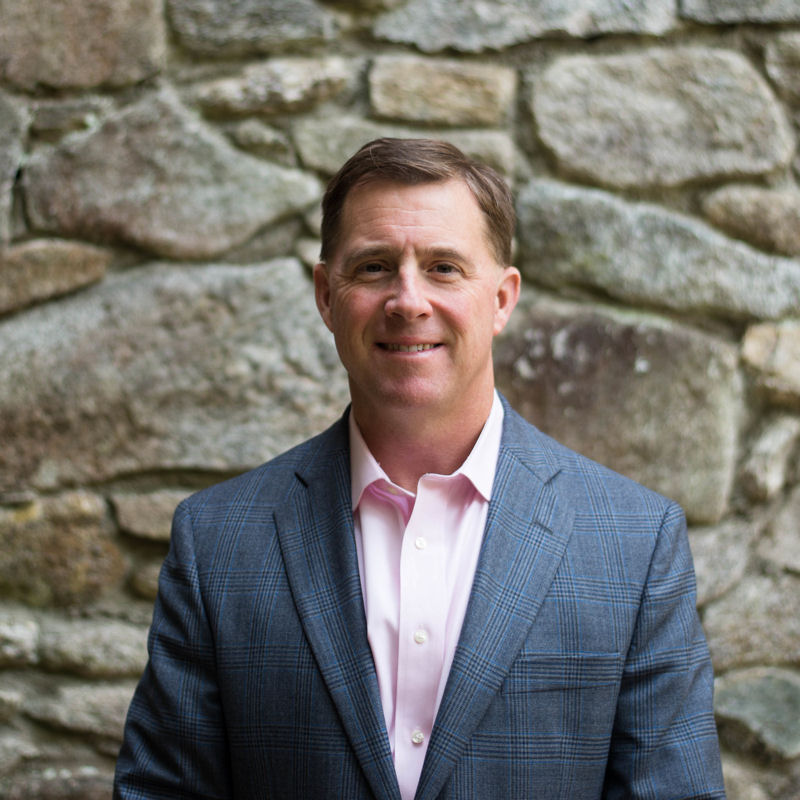 Mr. David Simas
Mr. David Simas has been vice president with Wells Fargo Insurance Services since 2008. He and his team assist Montreat College with its employee benefits program. Prior to Wells Fargo, Mr. Simas worked for Marsh USA and CIGNA Healthcare. Immediately following his undergraduate studies, he worked as a leadership consultant for Pi Kappa Phi National Fraternity. He and his wife, Caroline, reside in Charlotte, N.C.
Rev. Laura Spangler
Rev. Laura Spangler serves as pastor of Lloyd Presbyterian Church in Winston-Salem, N.C., which is a member of Salem Presbytery and the National Fellowship Community. Rev. Spangler and her husband, Thomas, have four children and two grandchildren. In her spare time Laura enjoys swimming, tennis, hiking, reading, and making disciples through prayer and missions in the home, inner city, Montreat, and Kenya.
Mr. Joe Tyson
Mr. Joe Tyson is a fifth-generation native of Black Mountain, N.C., and president of Tyson Furniture Company, a local family corporation. He worked in Boston as a CPA for Price Waterhouse before returning to Tyson Furniture in 1974. Over the past 40 years, Mr. Tyson has served on the Black Mountain Planning Board, the Chamber of Commerce Board and Economic Development Committee, the Swannanoa Valley Medical Center Board, and the Session of the Black Mountain Presbyterian Church. He is currently a member of the Black Mountain Presbyterian Church, The Black Mountain Rotary Club, and a director of the Black Mountain Savings Bank. He and his wife, Carol, live in Black Mountain, N.C.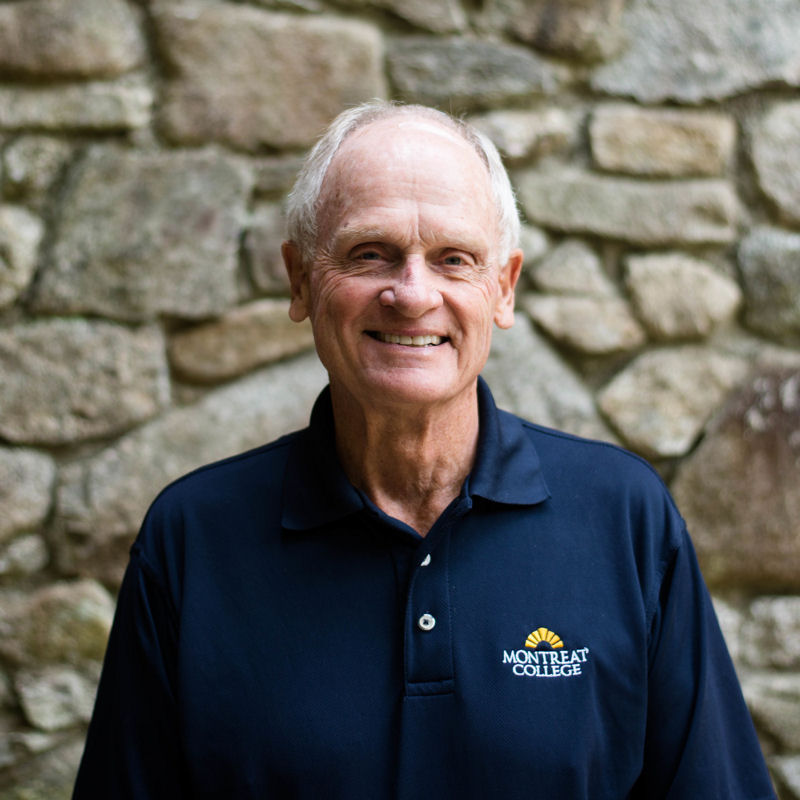 Mr. Bob Wynne
Mr. Bob Wynne is president emeritus of Brown-Wynne Funeral Homes based out of Raleigh, N.C. He has served as chairman of the Board of Trustees of Monteat College and as a member of the Board of Visitors. He is also a former member of the N.C. House of Representatives and N.C. Senate, a former chairman of the Board of Visitors and trustee of Peace College in Raleigh, former chairman of Enterprise Bank in Raleigh, and former president of Building Together Ministries and the Raleigh Jaycees. Mr. Wynne is a graduate of Davidson College and lives in Montreat, N.C.