Biology prepares students for a broad range of careers in scientific research, medicine, and business.
Montreat College's Biology program gives students an understanding of fundamental concepts while providing a variety of opportunities for specialization in specific fields of interest. Students engage in scientific research and in-depth inquiry and discussion while considering the ethical and worldview implications of their research and study.
Montreat College is located in the beautiful Blue Ridge Mountains, a perfect place for immersion in biology subject matter.
Montreat biology graduates have gone on to study at leading research universities like U. of Georgia, Wake Forest, U. of Minnesota, and U. of Michigan.
Montreat biology students begin hands-on research in their second year, allowing them to build valuable experience for post-graduate work and study.
Graduates of Montreat College's Biology program who apply to medical school have a 100% placement rate.
According to U.S. News & World Report, a biology major provides the kind rigor and experience that helps graduates excel in medical school.
Sample Courses
BL 315 Cell Biology
Structure and physiology of cells with an emphasis on the homeostasis of molecular processes and how cellular functions are integrated in multicellular organisms.
BL 401 Genetics
Molecular, Mendelian, and population principles will be developed with the inclusion of an introduction to modern experimental techniques. The course will also explore the application of Christian values to ethical issues related to genetics.
BL 406 Conservation Biology
This course studies an emerging discipline that encompasses the study and conservation of the earth's biodiversity. Topics include population biology, ecology, and conservation of the diversity of species that cohabit the living world. It also examines how theories are used in habitat management practices. Current issues and case studies are used as examples.
Career Opportunities
Medical Doctor
Physician assistant
Physical Therapist
Veterinarian
Medical Scientist
Microbiologist
Dentist
Biochemist
Marine Biologist
Geneticist
Botanist
Nurse ecologist
Pharmacologist
Analytical Chemist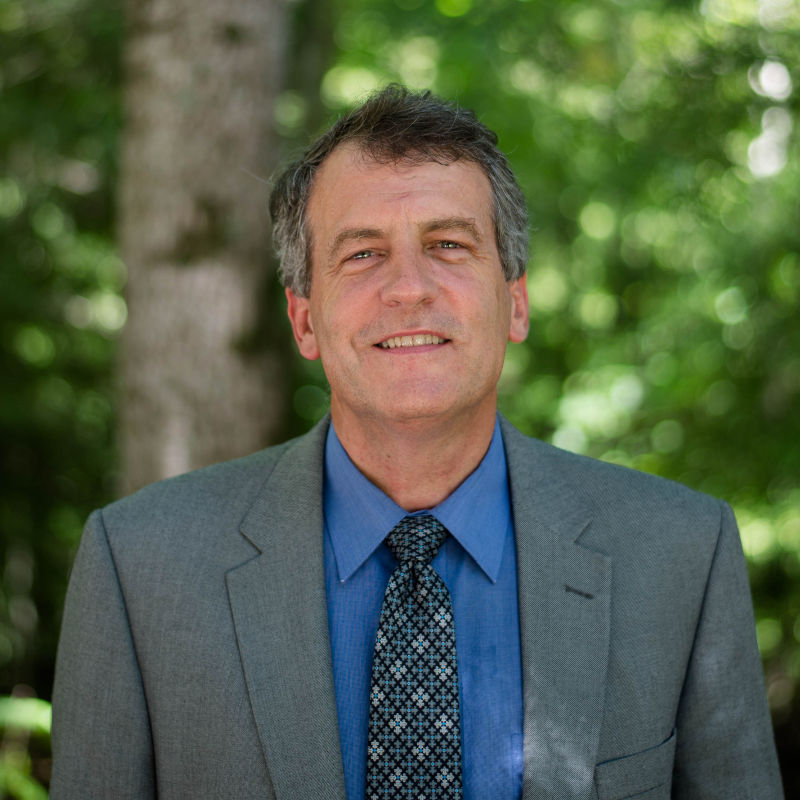 Dr. Mark Lassiter
Professor of Biology and
Environmental Studies
Learn More
Melissa Wilson
Instructor of Environmental
and Natural Science
Learn More
Pre-professional Concentration
Our pre-professional concentration offers a wide range of courses, all designed to prepare you for entrance into the following:
medical school
veterinary school
dental school
physical therapy programs
professional programs
graduate schools
Environmental Biology Concentration
Our environmental biology concentration offers a wide range of courses. You'll be prepared for many different graduate schools, professional programs, and career paths in disciplines such as:
Special Emphasis Concentration
Our special emphasis curriculum is self-directed in consultation with your advisor. Your advisor and the Biology Review Committee must approve a formal proposal of emphasis requirements by the end of your sophomore year. You may fulfill the requirements of this concentration with approved credits from:
other institutions
study abroad programs
Au Sable Institute certificate programs
other certificate programs
courses in other departments at Montreat
Applied Biochemical Technology Concentration
The applied biochemical technology concentration is a track which includes a customized investigation of technologies in Biology and Chemistry and is designed around the interests of the student. The track includes:
biotechnology research project
summer biotechnology certificate or specified training
a developmental process for the project & grant writing
IP for ABSN (Integrated Preparation for Baccalaureate of Science in Nursing) Concentration
Our pre-nursing track is customized to provide entrance to an accelerated BSN program.
We would love to tell you more!