Location: Montreat, North Carolina
Start Date: August 2023
Job Description
Montreat College seeks a Director of Teacher Education who is motivated to help build the Montreat College Teacher Education Program in its next stage of development. Restarted in 2015 the Montreat Teacher Education Program has grown from 6 to nearly 45 students in both the licensure and non-licensure areas. Our goal is to double that number of students in the next two to three years. This hire will focus on honing and building the curriculum with a continued focus on meeting state and national requirements.
Duties and Responsibilities
Maintain program quality, ensuring recency/relevance to current instructional practice
Develop and maintain course scheduling and staffing
Keep informed and active with state and national policy (NCDPI)
Participate in state level organizations (NCACTE, NCICU, AILACTE, NCDPI)
Keep current with accreditation requirements (AAQEP)
Maintain working relationships with local districts (Buncombe and McDowell MOUs)
Seek and maintain working relationships with IHE partners (MHU, LRU, MTCC articulation agreements)
Chair the Teacher Education Committee
Comply with all State and Federal Reporting Requirements (NC Annual Report, Title II)
Manage data required for all reporting requirements
Verify completion of all state requirements for licensure
Seek placements for students in the professional year
Develop and maintain relationships with principals and cooperating teachers
Supervise candidates in the professional year 4 times each semester
Teach courses in the Education (EDUC) program
Additional responsibilities include advising students, participating in faculty committees, and other duties as described in the Faculty Handbook.
Qualifications
Affirm and support the Mission, Vision, and Statement of Faith of Montreat College.
Demonstrate support for Christian liberal arts education and the specific ability to integrate faith and the discipline in a compelling, thoughtful manner.
Give evidence of teaching excellence and a willingness to serve the broader college community through service and committee work are expected.
Hold an earned Doctorate in the area of Teacher Education
Have teaching experience in the elementary classroom, either public or private
Supervision
Vice President for Academic Affairs
Application Requirements/How to Apply
Review of applicants will begin immediately and continue until the position is filled. Candidates are requested to send the following materials:
Complete Job Application
Letter of Application
Curriculum Vitae
Transcripts of Undergraduate and Graduate Work
Statement of Faith
Statement of Philosophy of Christian Higher Education
List of Three References with Contact Information
Send Materials by email to:
Dr. Mark Hijleh
Vice President for Academic Affairs
Montreat College
mark.hijleh@montreat.edu
About Montreat College
Montreat College is a Christian liberal arts college accredited by the Commission on Colleges of the Southern Association of Colleges and Schools to offer masters, bachelors, and associates degrees. The main campus is located in the Blue Ridge Mountains fifteen miles east of Asheville, North Carolina, a region recognized as one of the most attractive living environments in the United States. Additional locations in Asheville, Charlotte, and Morganton supplement the main campus. The College is committed to Christ-centered teaching and learning, and is a member of the Council for Christian Colleges & Universities.
Summary
Job: Director of Teacher Education – Montreat College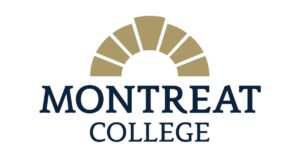 The Director of Teacher Education will focus on honing the curriculum with a continued focus on meeting state and national requirements.
Salary Currency: USD
Payroll: MONTH
Date Posted: 2022-09-16
Employment Type : FULL_TIME
Hiring Organization : Montreat College
Organization URL: https://www.montreat.edu
Organization Logo: https://www.montreat.edu/wp-content/uploads/2022/06/montreat-1080.jpg
Location: PostalAddress, 310 Gaither Circle, Montreat, NC, 28757, United States
Education Required:
Experience Required: 12 Months