Position: Director of Advancement Services
Summary
Reporting to the Vice President for Advancement, this employee will provide leadership and strategic management of donor information to support the College's fundraising and communication to external constituents. This position will provide leadership to all aspects of gift processing, prospect research, data entry, data improvement, reporting, and list creation. This position is responsible for the day-to-day operations within the Advancement office including regular reporting on giving, prospect research, gift processing, and support for alumni relations, events, and donor stewardship.
Responsibilities
Develop and oversee Advancement processes, including all aspects of charitable gift processing, receipting, tax statements, gift agreements, and oversight of the Advancement shared drive.
Function as a key point of contact to the Business Office for Advancement operations, ensuring proper recording and facilitation of gifts.
Execute gift policy guidelines and Advancement Office protocols and procedures, ensuring data integrity.
Maintain accurate pledge reporting system for past and future years and send biannual pledge reminders.
Manage and maintain all files for audit purposes. Create audit reports.
Ensure timely, accurate reporting on a weekly, monthly, quarterly, and annual basis.
Manage annual endowment reports, endowment custodian status, and all relevant documentation.
Exhibit mastery in data queries and manipulation of raw data, creating custom reports and queries. Produce guest lists and mailing lists.
Oversee endowed and temporary restricted scholarship funds, working with Financial Aid office and Business Office to setup new scholarships, keep fund records up-to-date, and communicate with custodians about fund totals and student scholarship recipients.
Work with other departments as needed to ensure data integrity with regard to donor and alumni records.
Engage student worker to complete support work necessary to accomplish daily and weekly tasks.
Perform donor prospect research, data mining, and analysis of data to produce a robust pipeline of prospective donors.
Meet the information and reporting needs of the Advancement Office and President's Office.
Other responsibilities as assigned.
Qualifications
A qualified candidate will have a personal commitment to Jesus Christ and affirm and support the Vision, Mission and Statement of Faith of Montreat College.
Qualifications Include:
Demonstrates skills in technology. Preference for experience in Raiser's Edge (or similar software).
Ability to work with and manage data. Ability to manipulate and analyze data to inform fundraising strategies.
Demonstrates organizational skills and strong attention to detail.
Excellent written and oral communication skills.
Strong customer service skills.
Display a creative approach to problem solving.
Working knowledge of financial accounting.
Excellent interpersonal skills used in working with donors and colleagues within the Advancement Office, Business Office, Financial Aid Office, and other departments.
Proven ability to maintain high level of professionalism and confidentiality.
Education / Experience
Bachelor's degree preferred. 3-5 years relevant experience preferred.
Supervision
Vice President for Advancement
Application Requirements
Completed application.
Cover letter reflecting the candidate's ability to perform the job as detailed in the job description.
An updated résumé.
Personal statement of Christian faith.
By email, reply to this post or send material to Garrett Luck at garrett.luck@montreat.edu
About Montreat College
Montreat College is a Christian liberal arts college accredited by the Commission on Colleges of the Southern Association of Colleges and Schools to offer masters, bachelors, and associates degrees. The main campus is located in the Blue Ridge Mountains fifteen miles east of Asheville, North Carolina, a region recognized as one of the most attractive living environments in the United States. Satellite campuses in Asheville, Charlotte, and other sites supplement the main campus. The College is committed to Christ centered teaching and learning, and is a member of the Council for Christian Colleges & Universities.
Summary
Job Opening – Director of Advancement Services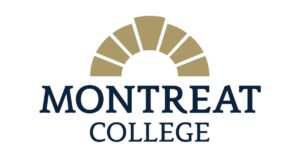 This employee will provide leadership and strategic management of donor information to support fundraising and communication to constituents.
Salary Currency: USD
Payroll: MONTH
Date Posted: 2023-01-27
Employment Type : FULL_TIME
Hiring Organization : Montreat College
Organization URL: https://www.montreat.edu
Organization Logo: https://www.montreat.edu/wp-content/uploads/2022/06/montreat-1080.jpg
Location: PostalAddress, 310 Gaither Circle, Montreat, NC, 28757, United States