Location: Montreat, North Carolina
Start Date: ASAP
Application Deadline: Until Filled
Summary
The Bookstore and Document Center Manager role is a key member of Montreat College's finance and administration team, overseeing day-to-day management of the bookstore and document center operations.
Management/Leadership Attributes
Adapts to College expectations for timeliness, responsiveness, accuracy, service quality, thoroughness, and sense of urgency.
Strong sense of initiative and ability to work independently without direction.
Collaborates and interacts with individuals and other departments in a variety of situations; successfully adapts to differences in work styles and needs.
Effectively manages and prioritizes workload of self/staff to meet deadlines.
Duties/Responsibilities
Bookstore
Responsible for all retail operations of the bookstore.
Demonstrates and trains employees to demonstrate exceptional customer service.
Responsible for ordering all merchandise (clothing, snacks, sundries, etc.).
Works closely with Marketing and Communications for approval of merchandise to ensure compliance of branding guidelines.
Daily opening and closing of store (end of day reports, daily deposits to the business office).
Maintains good vendor relations.
Responsible for the overseeing and training of 4-6 student employees.
Responsible for Increasing profitability while minimizing costs to students.
Responsible for receiving operations of new merchandise (pricing, barcoding, entering items into the point of sale system).
Responsible for maintaining and updating merchandise e-commerce site.
Responsible for fulfillment of all website orders.
Responsible for marketing, advertising, merchandising, and creating creative displays.
Responsible for all student textbooks. Currently partnered with Slingshot for textbooks. Responsible for ensuring textbooks are adopted before courses begin to ensure students receive their textbooks on time.
Responsible for distribution of textbooks each semester.
Responsible for compliance of textbook provisions of the Higher Education Opportunity Act.
Performing annual fiscal year-end inventory.
As needed, ordering merchandise for other departments.
Document Center
Responsible for daily distribution of USPS mail (student/faculty/staff).
Responsible for daily processing of all outgoing mail, currently using Stamps.com.
Responsible for all shipping and receiving of UPS/FEDEx/FEDEx Express/Amazon – Partnered with Slingshot for package tracking software, responsible for timely package processing for students/faculty/staff.
Responsible for processing of print jobs, including printing/folding/cutting.
Responsible for copiers on campus (maintenance, working with IT to troubleshoot, distribution and installation of toner).
Both
Responsible for monthly department chargebacks for bookstore/document center/copiers/postage.
Responsible for budget tracking/check requests/credit card reconciliation.
Other duties as assigned.
Technical Competencies
Quickly learns and achieves proficiency in new software applications as needed.  
Strong analytical skills and attention to detail.
Effective communication skills both internally and externally facing.
Education and Experience:
Management and leadership experience 
Bachelor's degree in business or other applicable degree preferred
Retail experience (college store experience a plus)
Normal office working conditions and hours with extended work hours as needed, including some evenings and weekends. Works under limited supervision of the Vice President for Finance & Administration. Uses own judgment to plan work and make decisions. Works largely independently following general policies, procedures, and guidelines.
Supervision
Reports to Vice President for Finance & Administration
Application Requirements/How to Apply
Send the following materials:
Complete job application
Cover letter reflecting the candidate's ability to perform the job as detailed in the job description.
An updated résumé.
Personal statement of faith.
References with contact information
Send cover letter, résumé, and statement of faith to:
John Beaghan
Vice President for Finance & Administration
Montreat College
P.O. Box 1267
Montreat, NC 28757
Or by email to: john.beaghan@montreat.edu.
About Montreat College
Montreat College is a Christian liberal arts college accredited by the Commission on Colleges of the Southern Association of Colleges and Schools to offer masters, bachelors, and associates degrees. The main campus is located in the Blue Ridge Mountains fifteen miles east of Asheville, North Carolina, a region recognized as one of the most attractive living environments in the United States. Satellite campuses in Asheville, Charlotte, and other sites supplement the main campus. The College is committed to Christ centered teaching and learning, and is a member of the Council for Christian Colleges & Universities.
Summary
Bookstore and Document Center Manager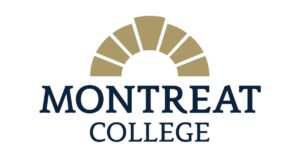 The Bookstore and Document Center Manager role is a key member of Montreat College's finance and administration team, overseeing day-to-day management of the bookstore and document center operations.
Salary Currency: USD
Date Posted: 2022-07-19
Employment Type : FULL_TIME
Hiring Organization : Montreat College
Organization URL: https://www.montreat.edu
Organization Logo: https://www.montreat.edu/wp-content/uploads/2022/06/montreat-1080.jpg
Location: PostalAddress, 310 Gaither Circle, Montreat, NC, 28757, United States
Education Required: