Location: Montreat, North Carolina
Start Date: August 2023
Summary
Montreat College seeks an Assistant Professor Teacher Education with the doctorate and 18 graduate hours in Elementary Literacy or Math instruction, or equivalent training, who is motivated to help build the Montreat College Teacher Education Program in its next stage of development. Restarted in 2015, the Montreat Teacher Education Program has grown from 6 to nearly 45 students in both the licensure and non-licensure areas. The goal is to double that number of students in the next two to three years. This hire will be working with the Director of Teacher Education to hone and build the curriculum with a continual focus on state and national requirements.
Duties and Responsibilities
Teach courses in the Teacher Education (EDUC) program
Other regular faculty duties as described in the Faculty Handbook, such as committee work and student advising
Meet with students regularly to counsel them in their learning needs and professional goals.
Develop syllabi for education courses that align course objectives with NC Professional Teacher Standards, the NC Standard Course of Study, Montreat Teacher Education Program (TEP) student learning outcomes (SLOs), and College Educational Outcomes (EOs).
Create relevant assignments and assessments that incorporate and reflect current professional classroom instruction and practice.
Work collaboratively with Program Director in improving, promoting, and enhancing the educational experience for our students through student data analysis and critical reflection.
Engage with area public and private school leaders, building relationships for our students to observe and ultimately student teach.
Coordinate and plan field trips and guest speakers (in class and via internet) to expand course experience beyond the classroom.
Engage with teacher education alumni as a continued resource during their beginning teaching years.
Qualifications
Completed doctorate in teacher education with a minimum of 18 graduate hours in either Elementary Literacy or Mathematics.
Have teaching experience in the elementary classroom, either public or private
Affirm and support Montreat College's Vision, Mission, Statement of Faith and Community Life Covenant
Demonstrate support for Christian liberal arts education and the specific ability to integrate faith and the discipline in a compelling, thoughtful manner.
Supervision
Vice President for Academic Affairs
Application Requirements/How to Apply
Review of applicants will begin immediately and continue until the position is filled. Candidates are requested to send the following materials:
Complete Job Application
Letter of Application
Curriculum Vitae
Transcripts of Undergraduate and Graduate Work
Statement of Faith
Statement of Philosophy of Christian Higher Education
List of Three References with Contact Information
Send Materials by email to:
Dr. Mark Hijleh
Vice President for Academic Affairs
Montreat College
mark.hijleh@montreat.edu
About Montreat College
Montreat College is a Christian liberal arts college accredited by the Commission on Colleges of the Southern Association of Colleges and Schools to offer masters, bachelors, and associates degrees. The main campus is located in the Blue Ridge Mountains fifteen miles east of Asheville, North Carolina, a region recognized as one of the most attractive living environments in the United States. Additional locations in Asheville, Charlotte, and Morganton supplement the main campus. The College is committed to Christ-centered teaching and learning, and is a member of the Council for Christian Colleges & Universities.
Summary
Job Posting: Assistant Professor of Teacher Education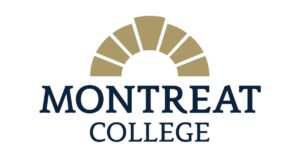 This hire will work with the Director of Teacher Education to hone and build the curriculum with a continual focus on state and national requirements.
Salary Currency: USD
Payroll: MONTH
Date Posted: 2022-09-07
Employment Type : FULL_TIME
Hiring Organization : Montreat College
Organization URL: https://www.montreat.edu
Organization Logo: https://www.montreat.edu/wp-content/uploads/2022/06/montreat-1080.jpg
Location: PostalAddress, 310 Gaither Circle, Montreat, NC, 28757, United States
Education Required: