Summary
The Senior Accountant is responsible for processing financial transactions, maintaining financial procedures and confirming financial compliance through preparation of college reports and statements.
Management/Leadership Attributes
Adapts to College expectations for timeliness, responsiveness, accuracy, service quality, thoroughness, and sense of urgency.
Asks questions to ensure clarity and makes recommendations.
Leverages technical to increase efficiency.
Takes initiative to help staff members get up to speed on resources and accounting practices.
Collaborates and interacts with individuals and other departments in a variety of situations; successfully adapts to differences in work styles and needs.
Effectively manages and prioritizes workload of self/staff to meet deadlines; may delegate work.
Responsibilities
The senior accountant will assist Controller with maintaining a timely, accurate and complete general ledger for the College.
Work in the internal accounting office of the college to carry out consistent college procedures.
Prepare and review financial information and organize it in a way that provides a clear picture of the college's fiscal health.
Process billing, including accounts receivable and accounts payable.
While processing financial transactions/documents, recommend ways to improve efficiency and recognize unnecessary expenses.
Update college financial records with details about income and itemized expenses to reflect the most accurate information and meet financial regulations.
Maintain and interpret accounting records for all general ledger accounts.
Assist with month/year-end closing process, daily posting of all journal entries, cash receipts, cash disbursements, reconciling cash to bank statements, Title IV compliance reconciliations, all other general ledger account reconciliations, keeping weekly cash flow report updated and preparing other reports upon request.
Managing or assisting Assistant Vice President with updating the chart of accounts, managing audit of financial statements and preparation of tax return (Form 990).
Create various analyses as requested and communicate their results as directed.
Assist with sharing financial information to department heads monthly.
Participate in campus events and committee activities.
Answer and/or direct daily telephone calls and email messages.
Perform other duties as assigned.
Technical Competencies
Strong knowledge of GAAP and not-for-profit industry best practices
Demonstrates ability to create complex formulas in MS Excel; create queries in software applications. 
Quickly learns and achieves proficiency in new software applications as needed  
Strong mathematical and analytical skills and attention to detail  
Effective communication skills both internally and externally facing
Education and Experience
Bachelor's degree in accounting required
At least two years' experience in accounting. Nonprofit preferred.
Normal office working conditions and hours with extended work hours as needed, including evenings and weekends. Works under limited supervision of the Vice President of Finance and Administration. Uses own judgment to plan work and make decisions. Works largely independently following general policies, procedures and guidelines.
Qualifications
A qualified candidate will have a personal commitment to Jesus Christ and affirm and support the vision, mission, statement of faith, and community life covenant of Montreat College.
Application Requirements/How to Apply
Review of applicants will begin immediately and continue until the position is filled. Candidates are requested to send the following materials:
Completed job application
Résumé
Personal statement of Christian faith
List of Three References with Contact Information
Send materials by email to:
Mickie Kelly
Payroll & Benefits Manager
Montreat College
mkelly@montreat.edu
About Montreat College
Montreat College is a Christian liberal arts college accredited by the Commission on Colleges of the Southern Association of Colleges and Schools to offer master's, bachelor's, and associate degrees. The main campus is located in the Blue Ridge Mountains fifteen miles east of Asheville, North Carolina, a region recognized as one of the most attractive living environments in the United States. Satellite campuses in Asheville, Charlotte, and other sites supplement the main campus. The College is committed to Christ-centered teaching and learning and is a member of the Council for Christian Colleges & Universities. Women and minorities are encouraged to apply.
Summary
Senior Accountant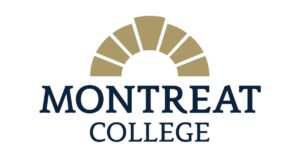 The Senior Accountant is responsible for processing financial transactions, maintaining financial procedures and confirming financial compliance through preparation of college reports and statements.
Salary Currency: USD
Date Posted: 2022-06-14
Employment Type : FULL_TIME
Hiring Organization : Montreat College
Organization URL: https://www.montreat.edu
Organization Logo: https://www.montreat.edu/wp-content/uploads/2022/06/montreat-1080.jpg
Location: PostalAddress, 310 Gaither Circle, Montreat, NC, 28757, USA
Education Required:
Experience Required: 24 Months