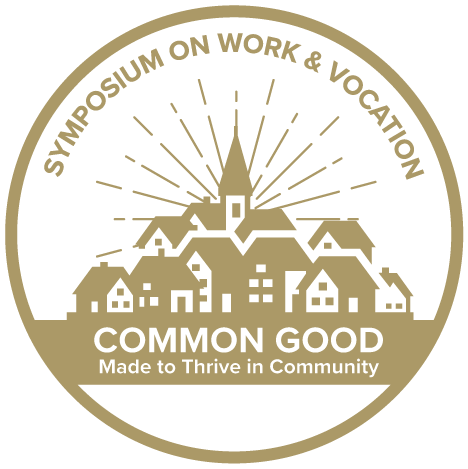 Montreat Symposium on Work & Vocation
Workshop # 4
Tuesday, November 9, 2:00 p.m.
Round Table Discussion | Vocation and Flourishing | Gaither 25
Round Table Discussion | Discerning a Vocational Path | Gaither 27
Round Table Discussion | Taking the Long View on Vocation | Belk 143
Round Table Discussion | The Meaning of Vocation | Belk 304
Pop Culture and the Common Good: Beliebers, Attention, & Distraction
Alex Sosler, Assistant Professor of Bible and Ministry, Montreat College
McGowan 117/118
Dr. Sosler will give a theological take on the benefits and drawbacks of pop culture (music, shows, and movies). Pop culture can provide spiritual themes for discussion, evaluation, and formation. However, it is fueled by distraction and entertainment, which have de-formative effects. Through this evaluation, Dr. Sosler will help students see through the entertainment industry to reconsider their roles in the world of cultural formation.
Christ, Community, and Career – Making a Strong Start After College
Mike Gatton, Piedmont Fellows Director, Cari Hicks, Greenville Fellows & Kathryn Trice, Charlotte Fellows 
Library 105
What makes a Christian leader unique in the marketplace? Learn how a group of intentional, recent college graduates are coming together to work, learn, and invest in the community on the front end of their careers. This holistic approach to life (work, learning, and service) helps establish healthy foundations on the front end of your career that help shape the trajectory of a life honoring the Lord.
Community Matters: An experiential session
Katherine Jeffery, CEO of KJ Consulting
Library 106 (Thrive Center)
Living out our calling in community means that we must understand how we show up in the world and how other people perceive us. This workshop invites you into a practical, hands-on experience where you will take a look at your interpersonal skills and how they influence the way you relate to the people around you and the path you choose to take.
Ensuring Competitive Advantage in your Cybersecurity Job Search
Michelle Pupoh, Director of the Academy & Chris Wallace, Chief Technology Officer, The Carolina Cyber Center
Belk 306
How can you ensure you will be among the top candidates for the position of your choice in a growing, but competitive field? In this session, learn the Top 5 strategies to give yourself a competitive advantage in setting yourself up for a successful job search and landing your first job in cybersecurity.
So, You Want to be a Park Ranger?
Clay Hanna, Park Ranger, Grand Teton National Park & Liam Campbell, Park Ranger, Great Smokey Mountain National Park
Room 3 (McAlister Gym)
Two National Park Rangers will describe their careers and paths to becoming a National Park Ranger and serving visitors from throughout the world.
From English Major to Video Game Developer
Jo King-Yost, Senior Production Engineer, Bungie
Belk 219
Alumus Jo King-Yost will share her winding 10-year journey from Montreat to the video game industry. In addition to answering questions about her personal story, she will bring some prompts for discussion to get students to think about how they can start actively pursuing their vocation while still in school. Jo has worked across the tech industry from Google, AT&T, and now video games.
International Education Related Opportunities
Linda Neuzil, Associate Professor and Director of Teacher Education & Chris Greathouse, Director of the Keystone Scholarship Fund, Montreat College
Belk 148
In this workshop we will explore several mission-aligned opportunities to use your gifts and talent in education related ministries overseas. Students will also hear first hand experiences from Chris Greathouse who served many years in Germany at Black Forest Academy and with TeachBeyond.
Faithfulness in Sports and Athletics
Cindy Guthrie, Professor of Kinesiology, Penn State University
Belk 305
What does the Lord say about play, the building block of games, sport, and athletics through the scriptures? How can the athletic community at Montreat bring shalom to our crazy world of sports? How can we place these sports we love in their proper place in our lives? These areas as well as some of interest to you will be discussed in this seminar.
Your Internship Guide: How to Find It, Register It, and Make it Work for You!
Karen Eilers, Career Development Specialist, Montreat College
Morgan 110
An internship is a turning point in your college education, and it paves the way for your future career! This session will answer FAQ's about internships – how you can find one, register for credit, and what to expect. Hear from a panel of students who have already completed their internship and leave with new ideas and resources so you can make your own internship work for you.
The Goods vs. The GOATs
Daniel Bennett, Vice President for Student Life & Dean of Students, Montreat College
Panelists:
Kristin Eggert, Head Coach Women's Soccer
Jason Lewkowicz, Director of Cross Country, Track & Field
Morgan 107
Robert Horry vs. Lebron James, Will Smith vs. Justin Verlander, Antonio Salieri vs. Amadeus Mozart. What do these characters have in common? From sports, to music and the arts, to each of our individual athletics careers, being students in college and in life—we live in a broken world where things are not the way they're supposed to be and we must grapple with how to make sense of it all and where is value derived? Utilizing Tim Keller's book "Every Good Endeavor: Connecting Your Work to God's Work" as a framework, this session will use the text to explore relevant examples and Biblical principles for everyday application to whatever work God calls us to do.