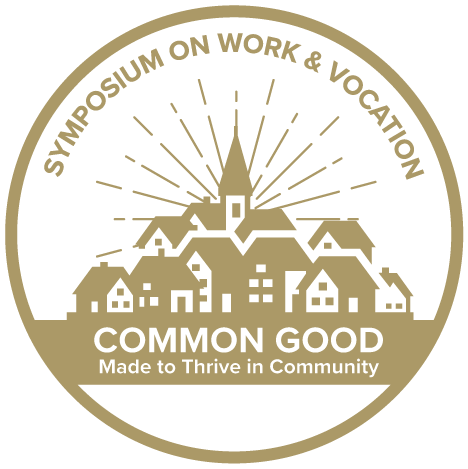 Montreat Symposium on Work & Vocation
Workshop # 2
Tuesday, November 9, 11:00 a.m.
Round Table Discussion | Vocation and Flourishing | Gaither 25
Round Table Discussion | Discerning a Vocational Path | Gaither 27
Round Table Discussion |Taking the Long View of Vocation | Belk 306
Keeping Faith in a World of Sales
Ben Brandenburg, Assistant Professor of History, Montreat College & Andy Homrich, Account Executive, Athena Health
Belk 143
Join Professor Benjamin Brandenburg and Athena Health Account Manager Andy Homrich in a wide-range discussion about faith, commerce, and sales. This panel will investigate Christian identity and success in modern sales. What are some myths and misconceptions about modern sales? Where is the field of sales heading after COVID-19? What does it mean to be a Christian in the often cutthroat world of sales?
Dress to Impress – Professionally
Cari Hicks, Director, Greenville Fellows
Belk 219
This workshop will highlight the contributions of attorneys in several aspects of everyday life.
Pop Culture and the Common Good: Beliebers, Attention, & Distraction
Alex Sosler, Assistant Professor of Bible and Ministry, Montreat College
McGowan 117/118
Dr. Sosler will give a theological take on the benefits and drawbacks of pop culture (music, shows, and movies). Pop culture can provide spiritual themes for discussion, evaluation, and formation. However, it is fueled by distraction and entertainment, which have de-formative effects. Through this evaluation, Dr. Sosler will help students see through the entertainment industry to reconsider their roles in the world of cultural formation.
Spiritual Impact in Times of Crisis
Matt Caine, Alumni Program Manager & Campus Relations, Samaritan's Purse
Library 106 (Thrive Center)
This session will highlight the importance of the relationships built with local communities through the provision of physical and humanitarian aid in complex disaster situations, and how that provides opportunities to share the Gospel. Additionally, the session will highlight the importance of an individual's work flowing out of a vibrant relationship with Christ.
Foundations of Multiplication
Mike Gatton, Piedmont Fellows Director
Library 105
What type of legacy will you leave? Take a look at the mindset and habits of influential Christian leaders who have lived lives of purpose and multiplied their impact.
From Weapons of Mass Destruction to Humanitarian Aid
Adam Bricker, Executive Director, Carolina Cyber Center & Mike Malarkey, Cybersecurity Director, Bank of America 
Belk 304
What do you want said about you at the end of your life? Mr. Bricker realized that, throughout his career, he almost had an "altruistic motive" until he came to understand that there is only one purpose to life; the rest of your accomplishments don't count on the only accounting ledger that matters.
The Laws of the Grapevine: Critical Habits to Win at Work and Life
Scott Barron, Executive Director, SG Foundation
Belk 305
Your success is largely determined by your ability to build and sustain a network of key relationships. In this workshop, we will explore three critical habits that will radically change the way you use social media, email, and other tools, helping you build vital connections and avoid the pitfalls that have crushed the careers of many who were ignorant of The Laws of the Grapevine.
Pathways for Any Major to Explore a Teaching Career
Susan Stigall, Education Department Chair, Mars Hill University
Belk 148
Montreat & Mars Hill University (MHU) have recently entered into a memorandum of understanding that will help Montreat students achieve a Master of Arts in Teaching. MHU representatives will help Montreat students explore both the field of education and the pursuit of an advanced degree in teaching.
The Role of Emotional Intelligence in Professional and Personal Fulfilment
Kevin Auman, Associate Professor of Music Business, Montreat College
Morgan 208
A substantial and growing body of research reveals a close link between Emotional Intelligence (EQ) and long-term success. EQ is a measurable skill. This workshop will present a framework for understanding EI, consider its moral dimensions and relationship to faithful Christian practice, and
include ways to assess and develop EI in order to increase professional and personal fulfillment.
So You're Thinking About Grad School
Lisa Toland, Professor of History, Montreat College
Morgan 110
Why should you consider grad school? How do you know when the right time is to go for a master's degree or even a PhD? How is graduate school different from undergraduate education? Is graduate school necessary for my dream job? All these questions and more will be addressed in this primer to begin the process of considering grad school.
Pathways Leading to a Career in Biomedical Research
Jeffery J. Sich, Associate Professor Emeritus, George Washington University
Morgan 300
The biomedical sciences advance our understanding of the physiological, cellular, and molecular basis of human health and disease. They also serve as the foundation of knowledge needed for all health care professionals. This presentation explores the career opportunities available to biomedical scientists with bachelor's, master's, and professional degrees and provides strategies for exploring the various pathways that lead to careers involving biomedical research.