COVID-19 Update: Unfortunately, due to the safety concerns related to the COVID-19 outbreak, this year's summer camp is cancelled. While disappointed, we look forward to returning the camp to our calendar for the summer of 2021 and when those dates are available will post them here. If you have any questions, please contact thomas.flynn@montreat.edu. Thank you!
Montreat Women's Lacrosse Camp
Few lacrosse camps in the country offer the natural beauty of Montreat College and its Black Mountain campus. Tucked in the mountains of western North Carolina, just 15 minutes east of Asheville, the July 8 -10 camp is at an elevation that ensures less-humidity and more enjoyable lacrosse than most of its counterpart camps in the East.
At the camp, there will be a focus on both fundamentals and advanced skills, perfect for high school athletes from the age of 14-17. Away from the field, campers will experience a faith-based camp with opportunities for hiking, running, biking, and swimming just outside their doors on the Montreat campus.
You'll have fun, grow in your lacrosse skills, develop your faith, and have the opportunity to explore all that the western North Carolina region has to offer.
Look forward to seeing you this summer!
Coach Tom Flynn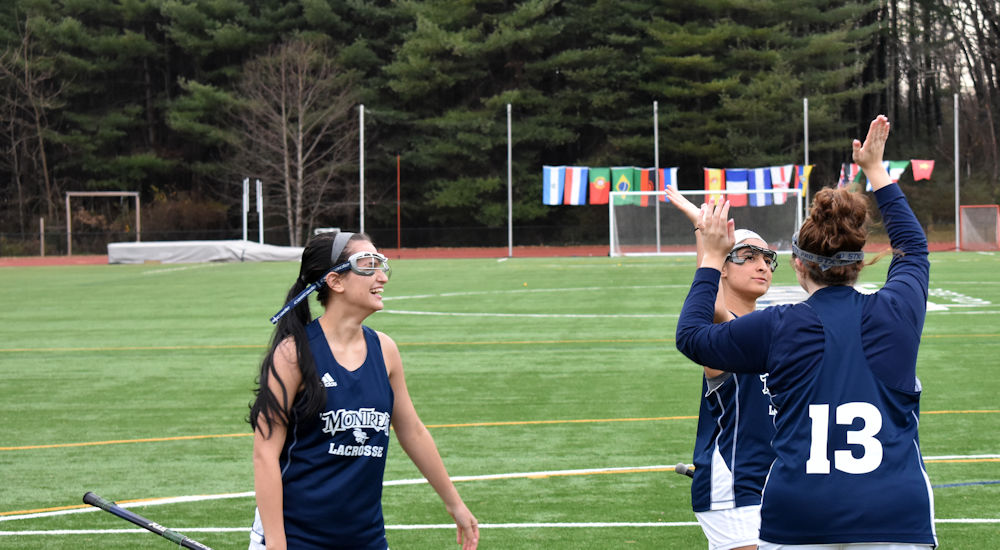 Information
Date | July 8 (Wed) – July 10 (Fri), 2020
Location | Montreat, North Carolina | Access a campus map
Activities | lacrosse, learning sessions, team activities, guest speakers, and lots of fun!
Camp Updates
Bed linens/bath towels will be provided for all campers. Please bring an extra towel for any outside swimming, etc.
If you have not already done so, please pay your camp deposit and/or the full camp payment online. All fees will be due at camp check-in.
Check-In is Wednesday, July 8 from 10am -12pm in front of the Montreat College library. Check-out is Friday, July 10 at 5-6 pm, also in front of the library.
Participants
High School Lacrosse Players, aged 14-17
A limited number of spots will be available to eighth-grade lacrosse players. All middle school lacrosse players must be accompanied by an adult for the duration of camp. This can be a parent or a coach if it is a team.
Fees
This residential camp will include clean, air-conditioned dorm rooms (double occupancy required in each room- bunk beds) in Montreat College's Anderson Hall and three all-you-can-eat meals per day in the Howerton Dining Hall, continental breakfast bar, deli and fruit bar, and catered meals. Your camp fee will also cover all activities and an awesome annual camp t-shirt!
There is a $100.00 deposit to secure your spot, which is required within two weeks of registering. The remaining balance is due at check-in. Deposits and registration fees are non-refundable.
Cost per camper: $375.00
Cost per coach: $375.00 or FREE with 7 paid lacrosse players
Cost per parent (middle school only): $350.00
Gift Bags! Each player will receive a great camp t-shirt, a Montreat College practice pinny, and all lecture handouts/materials. There may be a few extra surprises thrown in!
Staff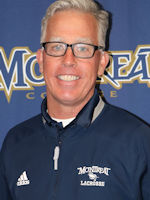 Tom Flynn
Montreat Director of Lacrosse
Head Women's Lacrosse Coach (James Madison University)
Camp Director
Blake Lattimore
Varsity Goalie (Montreat College)
Erin Cleland
Assistant Coach (Montreat College)
Hope Ward
Varsity Attack (Montreat College)
Schedule
Coming soon!
What to Bring
All campers are asked to:
Bring your lacrosse equipment incl. cleats, goggles, stick, and helmet (if you wear one)
Come prepared to play lacrosse and train!
Pack 2 pairs of shorts for playing lacrosse, as well as sneakers and/or hiking shoes.
Arrive with a positive attitude and willingness to be challenged!
Bring an extra towel for outside activities
Extra cash (not too much) for any trips we make into Black Mountain/Asheville
Benadryl (for bee stings, or if you deal with allergies, etc)
What not to Bring
Any valuables/wallets/purses/excessive cash
Jewelry
TVs or Video Games
Cell phones are allowed and campers are encouraged to use them only to check in with family throughout the week…and maybe to grab a few pictures of the beautiful mountain scenery!