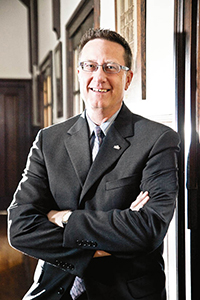 Montreat College announced today that Joe Kirkland, who served as the college's interim president from January of 2013 through July of 2014, will remain part of the college administration. He will bear the title of counselor to the president.
"We are very excited that Joe Kirkland has decided to accept the college's invitation to stay on as counselor to the president," said Montreat College President Paul Maurer. "We are confident that Joe will continue to play a vital role in our fundraising and public relations efforts."
As counselor to the president, Kirkland will work with President Maurer and the advancement office to raise funds in support of the college, focusing on major gifts, partnerships and strategic alliances, presidential support, and board development.
"We are so pleased that Joe will be continuing his service to Montreat College," said Board of Trustees Chairman William Haynes. "His vast experience in fundraising and wealth of knowledge regarding the college will be extremely valuable in his new role. Montreat College is blessed to have his talents and gifts being applied to the tasks ahead."
Kirkland first came to Montreat College in 2007 as vice president for advancement, having previously led a $16.5 million capital campaign at Lancaster Bible College. He was named interim president by the Board of Trustees in January of 2013, a position he held until the appointment of Dr. Paul J. Maurer as president in July of 2014. Since that time, Kirkland has served as senior vice president for advancement and interim dean of adult and graduate studies. He was awarded an honorary doctorate from Lancaster Bible College in December of 2013.